This post may contain affiliate links which may give us a commission at no additional cost to you. As an Amazon Associate we earn from qualifying purchases.
A rebranded blog can be just what the doctor ordered. There are definitely ways to achieve a beautiful, eye-catching blog without having to hire someone to help you and today's blogger is here to help! With her step-by-step guide you're sure to find a great look for your blog's rebranding.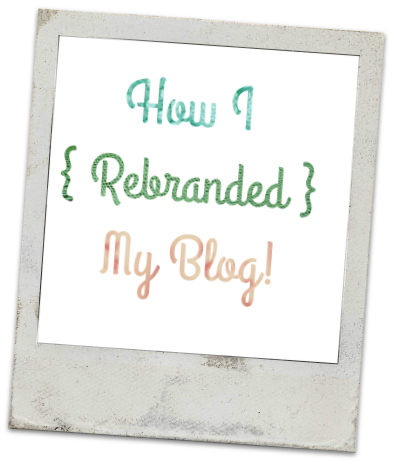 How I Rebranded My Blog
Does your blog design need a face-lift? Have you "outgrown" the look of your blog? Choosing a new blog design doesn't have to be a headache! This step-by-step, detailed guide will show you how to turn your blog design from blah to brilliant yourself, without spending a ton of money or using outsourced help. Get the look and feel you want your blog brand to send today!
Read the full post here: How I Rebranded My Blog