This post may contain affiliate links which may give us a commission at no additional cost to you. As an Amazon Associate we earn from qualifying purchases.
A post signature can be a super cute addition to your blog, but not if you have to manually add it in for every post. There's a much easier way to go about it! With a little bit of effort and this walkthrough from today's blogger, you'll be all set to add your very own signature to your posts.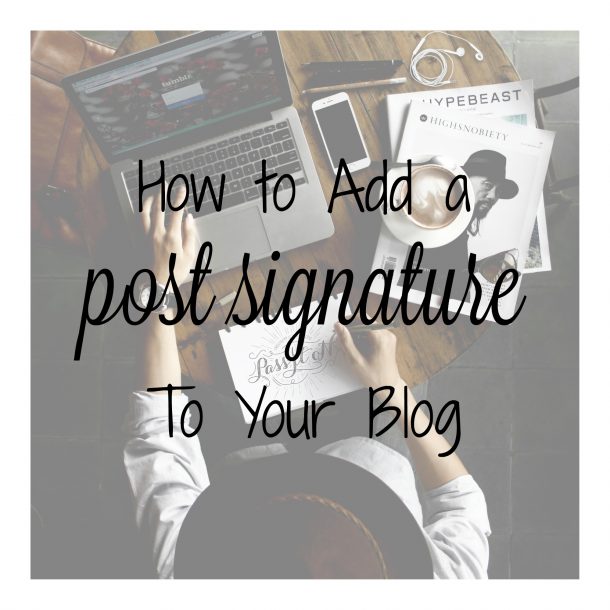 How to Add a Post Signature to Your Blog
Sometimes it is nice to have a special "signature" at the end of your posts. Kind of like when you're writing a letter to someone and you end the letter with "Love, Kristen" or "Yours Truly." There is an easy and free way to add this to your blog with a simple plugin.
I have to admit, when I started my blog, I had no idea how easy this was. I hired a designer to create a signature for me. Later on, as I learned more about WordPress, I realized how simple it was and that I could have done it on my own.
About the plugin
The plugin is called WP Post Signature. You can find more info about the plugin here. However, I suggest downloading the Plugin directly through your Plugin directory, since it is so much easier that way.
Watch the video at the end of the post showing how to install the plugin and create a signature in less than 5 minutes.
Read the full post here: How To Add A Post Signature To Your Blog