This post may contain affiliate links which may give us a commission at no additional cost to you. As an Amazon Associate we earn from qualifying purchases.
How much extra time do you have in your day? If you're like most of us, the answer to that question is a big resounding "none," but that won't stop us from adding something we love (blogging) to our plates. Today's blogger has some great hints for blogging and making the most of your twenty-four hours.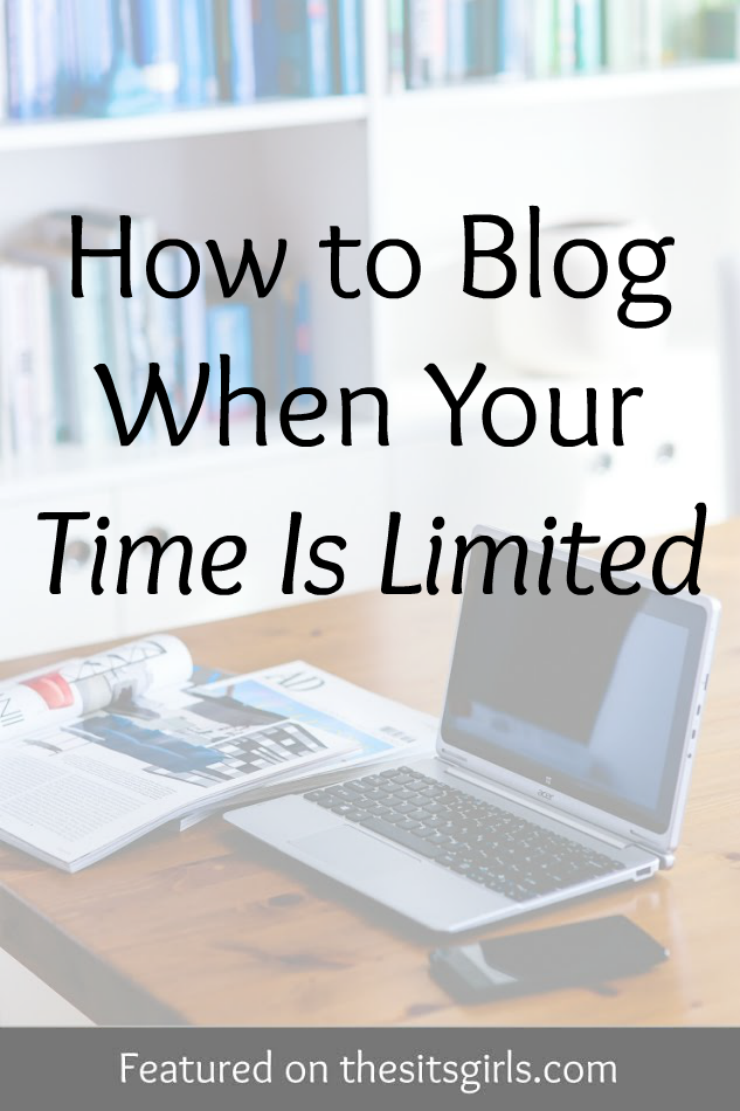 How to Blog When Your Time Is Limited
Many people are drawn to blogging because it's a way to make money from home while sharing your gifts with the world. But the trouble with blogging is that it requires time, and that is something that many of us have in short supply.
Whether it's meal prep, kids, household responsibilities, your health, your job, your spouse, or any combination of those things, there's a lot demanding your and attention. If you want to stay on top of it all, it'll take a little bit of effort and a few systems to keep you moving forward.
Read the full post here: How to Blog When Your Time Is Limited