This post may contain affiliate links which may give us a commission at no additional cost to you. As an Amazon Associate we earn from qualifying purchases.
Creating an inspiration board for a room redesign or a wardrobe makeover seems like an easy first step in the design process. You can do the same for your website's design. From start to finish, today's blogger guides you through creating inspiration boards that will look great and help you establish your brand.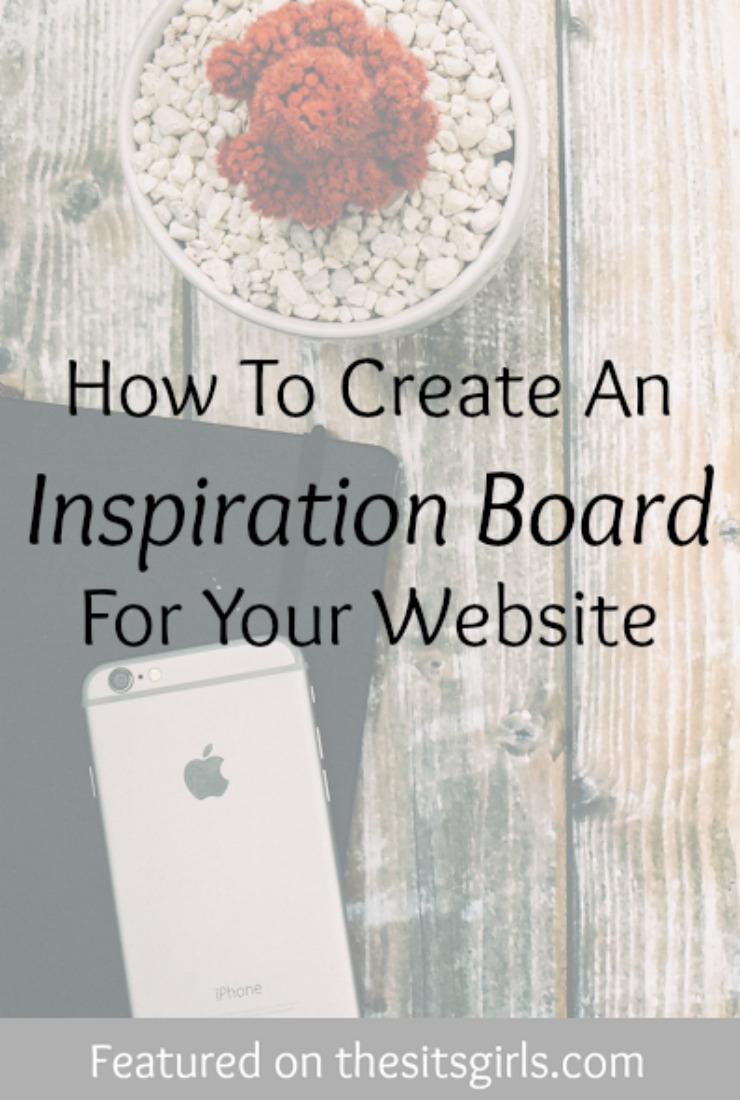 How To Create An Inspiration Board For Your Website
An Inspiration Board is the most crucial step in designing a website that new folks neglect. You might be tempted to jump right in and start creating logos and choosing colors and fonts, but that is a poor use of time. Let me tell you why…
An inspiration board (aka. mood board, vision board) is a casual way to set your brand's visual direction. Nothing is set in stone here. It's simply a tool to visually inspire the design process and give you a broad view of your brand's style.
You might be thinking you already know how you want your brand to look. In a world where we're subjected to hundreds of gorgeous visuals daily not to mention the fact that there are literally an unlimited amount of design options. It's important to set your focus early or run the risk of forming your identity around other people's brands. Don't do that!
THE GOAL? To create a cohesive expression that illustrates the aesthetic and feeling you want for your brand. It will give you a starting point from which to start the actual design process.
Now that we're on the same page about the importance of an Inspiration Board, I'm going to show you exactly how to create one in 5 easy steps.
Read the full post here: How To Create An Inspiration Board For Your Website