This post may contain affiliate links which may give us a commission at no additional cost to you. As an Amazon Associate we earn from qualifying purchases.
An inspiration board is a great way to organize your thoughts and ideas when it comes to your site's overall look and feel. By the time you're done, you should have a great jumping off point for the design process. Where to begin? Today's blogger walks you through the process, step-by-step, with some great tips along the way!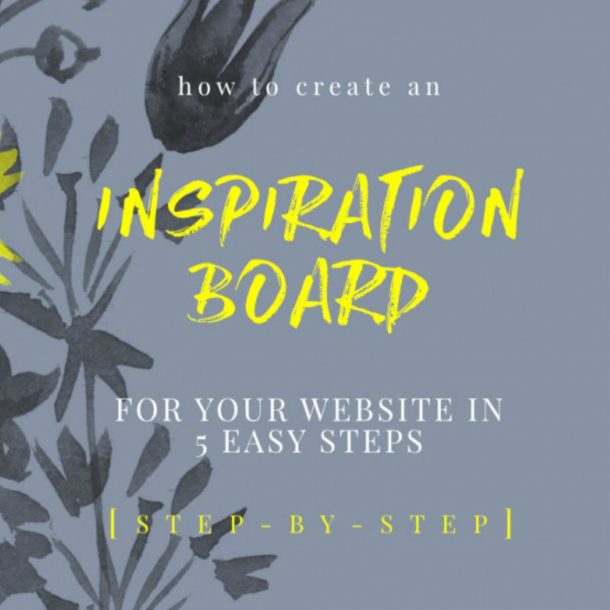 How To Create An Inspiration Board For Your Website
Creating an inspiration board is the most crucial step in designing a website which new folk neglect. You might be tempted to jump right in and start creating logo's and choosing colors and fonts or you could be thinking you already know how you want your brand to look but…
In a world where we're subjected to hundreds of gorgeous visuals daily not to mention the fact that there are literally an unlimited amount of design options, it's important to set your focus early or run the risk of forming your identity around other people's brands. Please, don't do that!
The goal of an inspiration board is to create a cohesive expression that illustrates the aesthetic and feeling you want for your brand that will give you a starting point from which to begin the actual design process.
I'm going to show you exactly how to do it in 5, easy steps. Let's do it!
Read the full post here: How To Create An Inspiration Board For Your Website