This post may contain affiliate links which may give us a commission at no additional cost to you. As an Amazon Associate we earn from qualifying purchases.
Do you know how to embed a video in one of your blog posts? You just watched a video that you want to share with your readers, but you want them to be able to watch it straight from your blog post instead of clicking a link that will redirect them to a different site. Today's blogger tells you how to do just that in four easy steps!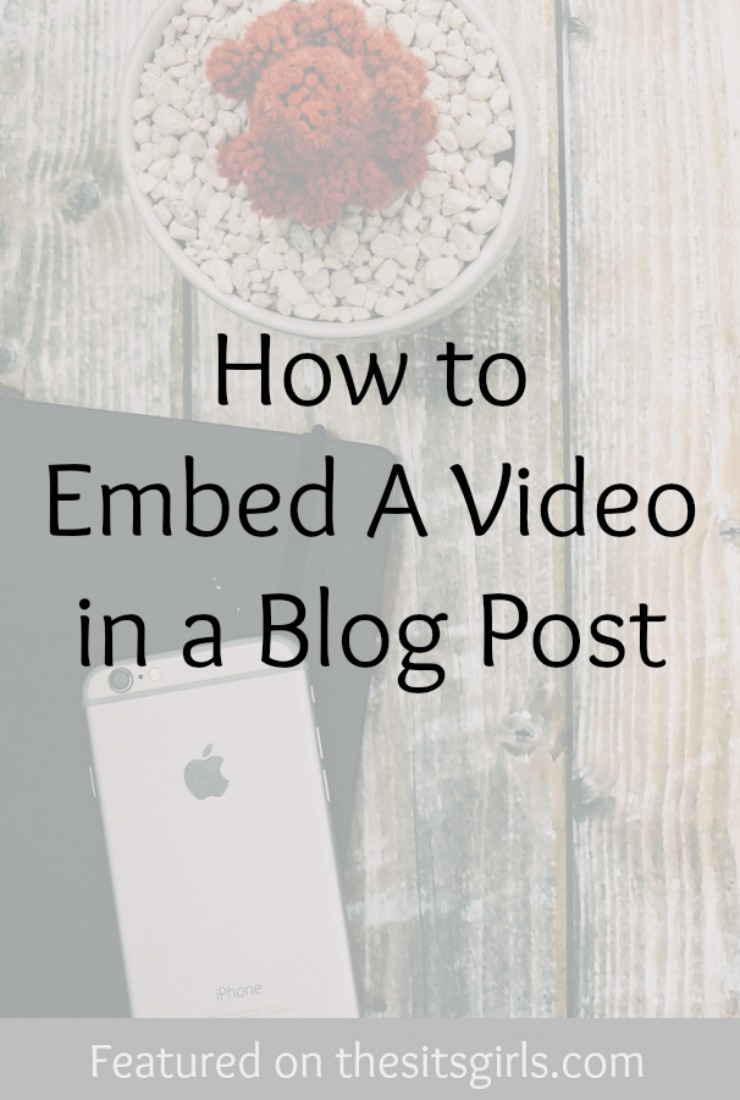 How to Embed A Video in a Blog Post
Have you ever wanted to share a video with your readers, but don't want to just add a link? You can embed the video into your blog post with just 4 easy steps–making it look more professional on your end, but also giving the video owner the views they earned!
Read the full post here: How to Embed A Video in a Blog Post