This post may contain affiliate links which may give us a commission at no additional cost to you. As an Amazon Associate we earn from qualifying purchases.
Sometimes good blog post ideas are the only thing standing between you and writing a great blog post. What do you do when you hit an inspirational block? Today's blogger has some great suggestions and tools for you to use to keep the inspiration for your blog posts coming!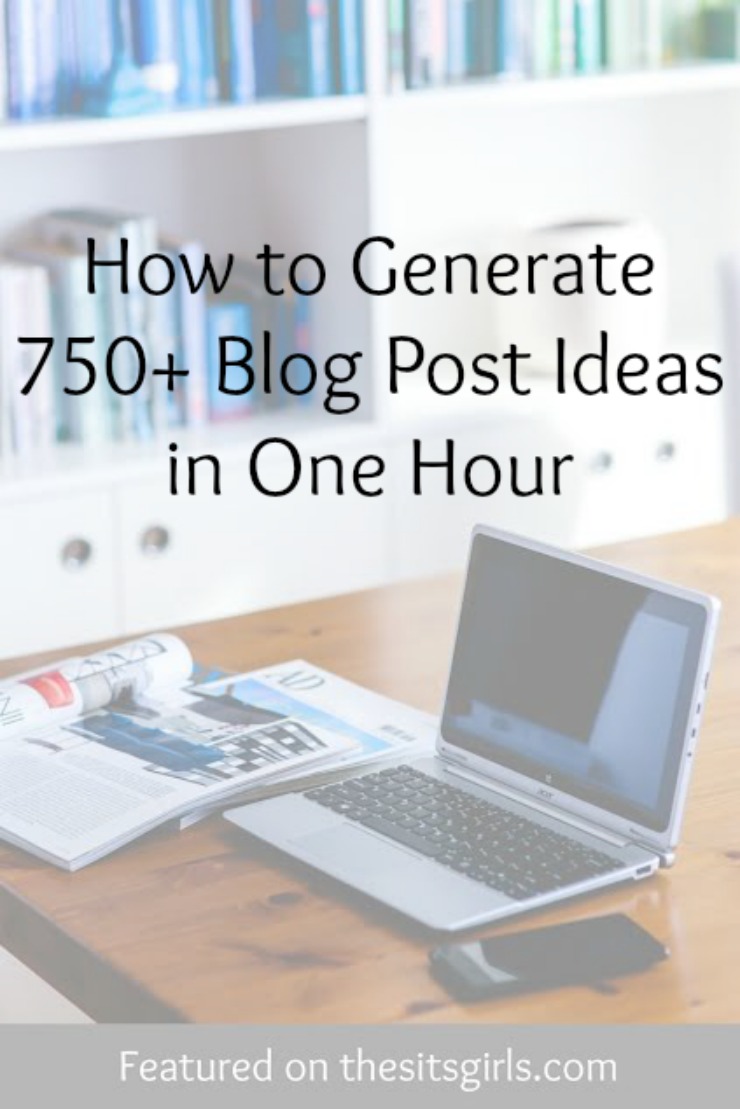 How to Generate 750+ Blog Post Ideas in One Hour
All bloggers need fresh ideas constantly if they want to blog regularly. I wrote about generating content ideas before and mentioned three content generators in that post. Well I found more so this post is about all 10 content generators on the web. Use these tools and generate more than 750 blog post ideas in one hour just like me.
I generated 750 post ideas just by using each of these generators ONCE. Many of them can be used over and over so you can actually get even MORE than 750!
Read the full post here: How to Generate 750+ Blog Post Ideas in One Hour