This post may contain affiliate links which may give us a commission at no additional cost to you. As an Amazon Associate we earn from qualifying purchases.
When putting together a blog post, your Pinterest image is an important aspect to consider. Once your image is created and optimized for Pinterest, it may not flow with your post's layout or your blog's overall feel, but what can you do? Today's blogger has some great solutions for making sure you're not losing out on a great source of traffic or sacrificing your aesthetic.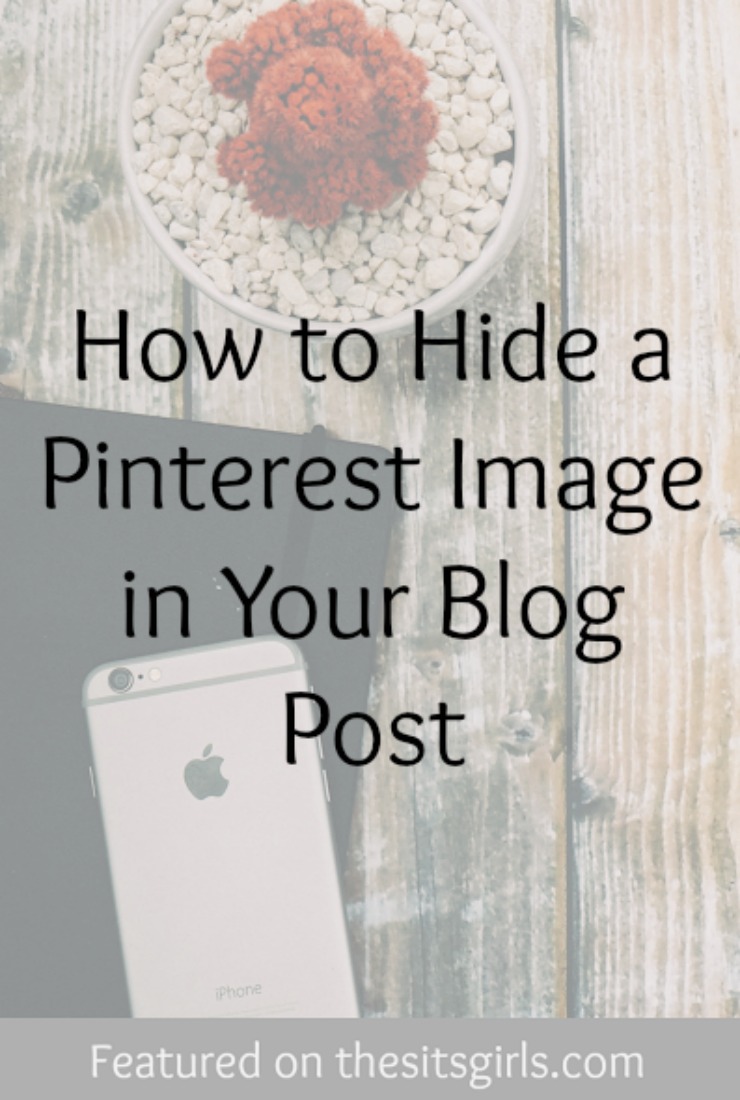 How to Hide a Pinterest Image in Your Blog Post
I get it. Pinterest images are HUGE. And sometimes they just don't look that great in your post. Would you rather hide Pinterest images in your blog posts?
Images that are Pinterest-optimized are big and tall and beautiful, but they do take up a lot of visual space in your blog post. This isn't always a problem, especially when you use these images to break up text and have the blog visually skimmable.
I sometimes put my largest image, or one of them if I have several Pinnable images, at the bottom of the post. Personally, I like the big images. But not everyone likes to have large images in their blog posts.
I have seen some bloggers even suggest loading an image directly into Pinterest and linking to the post, and omitting the image from their blog post completely. I don't recommend this practice because you are missing out on all the people who want to pin your post directly. And since Pinterest is a top source of blog traffic, you certainly do not want to lose out on those shares.
I have rounded up some solutions for you!
Read the full post here: How to Hide a Pinterest Image in Your Blog Post