This post may contain affiliate links which may give us a commission at no additional cost to you. As an Amazon Associate we earn from qualifying purchases.
We've all read posts about how to increase your followers and a lot of them are repeating the same advice. We're always looking for a new take on our daily tasks – a way to do better and faster. Today's blogger has a tongue-in-cheek take on increasing your followers.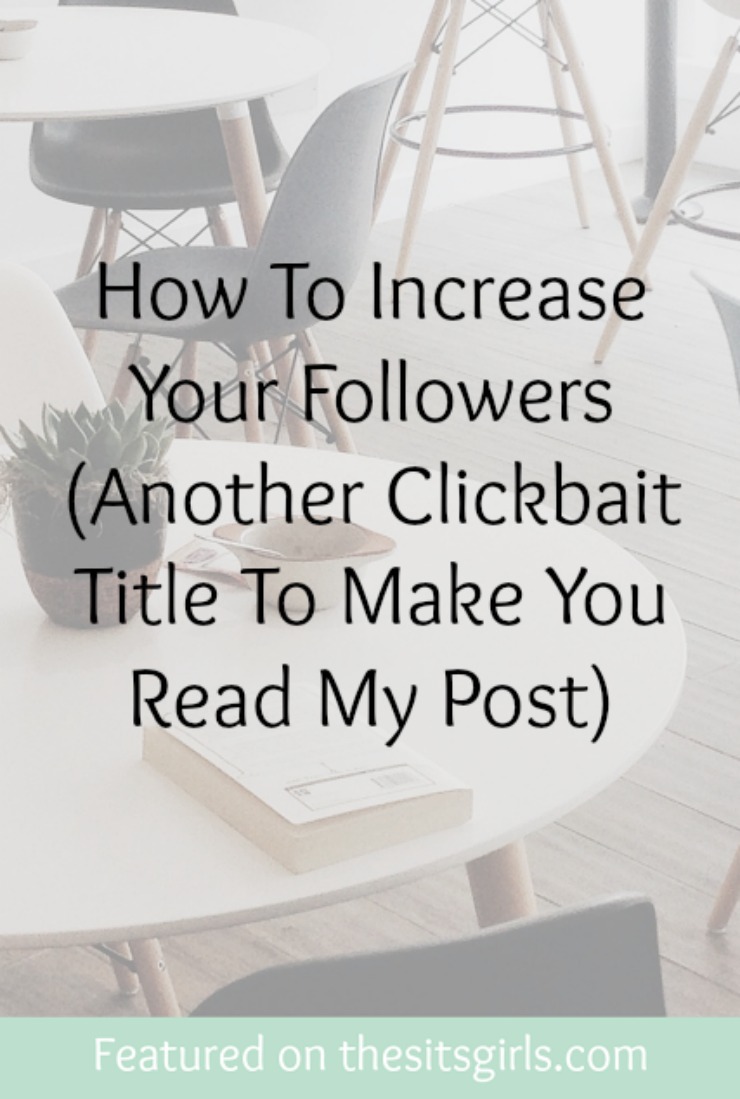 How To Increase Your Followers (Another Clickbait Title To Make You Read My Post)
In case you didn't run away after reading the title, let us begin on this beautiful journey that'll make you a millionaire overnight. I promise. I have done that for hundreds of people who thank me to this day.
If you believe I'm lying, let me add few fake testimonials from people, who do not exist, telling you how I changed their life.
The simplest and honest tip to increase your blog following. That's it.
Read the full post here: How To Increase Your Followers (Another Clickbait Title To Make You Read My Post)