This post may contain affiliate links which may give us a commission at no additional cost to you. As an Amazon Associate we earn from qualifying purchases.
Most bloggers are hopeful the conversation happening in their comments section never stops. There are definite mistakes you can make that can silence your readers, but you can avoid them if you know what they are. Today's blogger points out some of the more common comment pitfalls with some helpful actions you can take to avoid them!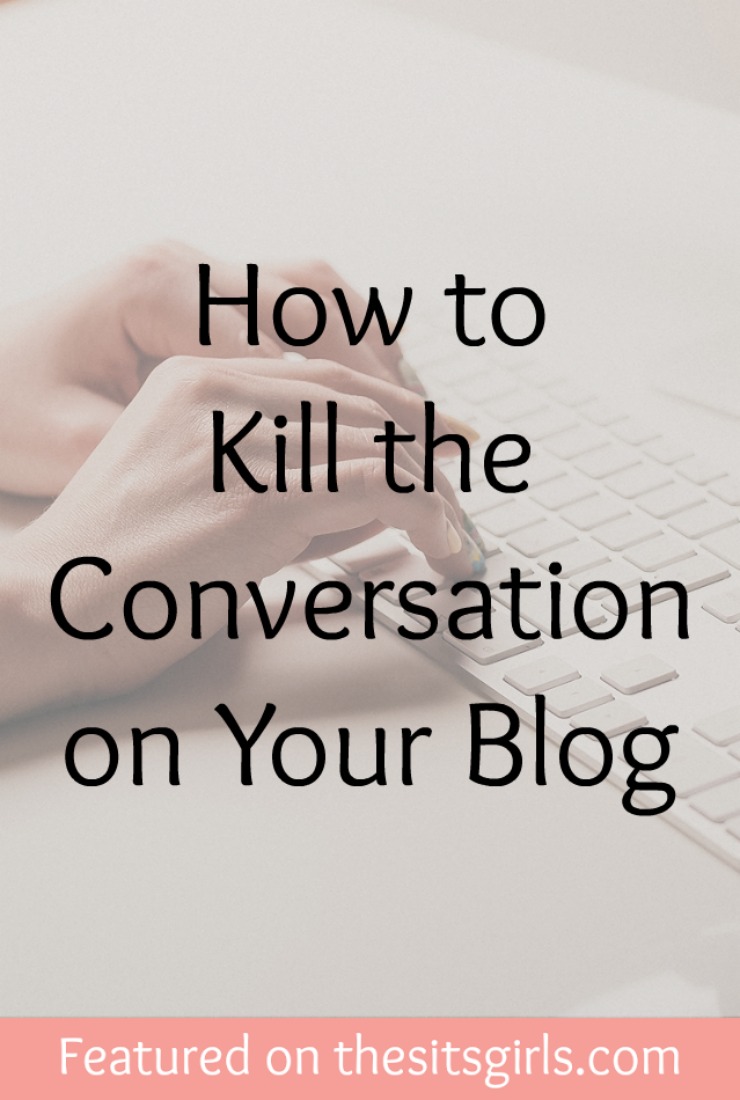 How to Kill the Conversation on Your Blog
You're tired of all the comments you're getting on your blog and you just wish you could switch them off.
Chances are no bloggers feel this way but there are things that can KILL the conversations happening on your blog. Today I'm going to take a few minutes to highlight them so that you can avoid these comment pitfalls.
Read the full post here: How to Kill the Conversation on Your Blog