This post may contain affiliate links which may give us a commission at no additional cost to you. As an Amazon Associate we earn from qualifying purchases.
Are you working full time and running your blog? Maintaining a blog can be just as rigorous as a 40-hour a week job so how can you do both without letting one of them slide? Today's blogger has ten great tips for keeping your blog running smoothly while simultaneously being successful at your job.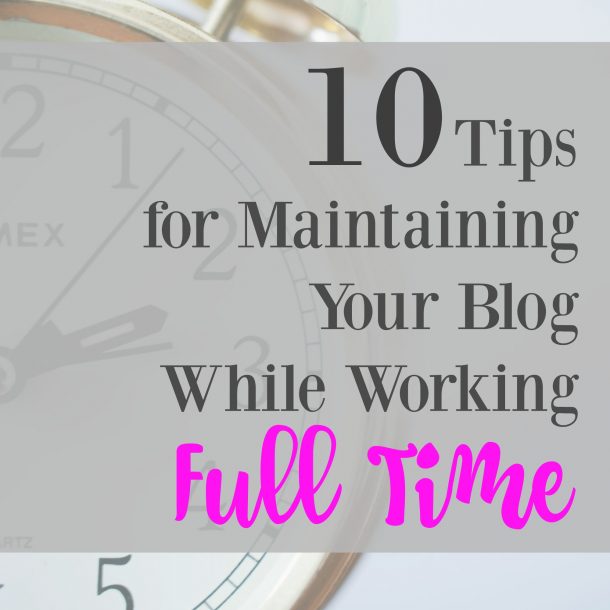 How to Maintain Your Blog while Working Full Time
Do you work full time and run a blog? Do you find that hard to do? Yeah me too! But here are 10 tips that I have learned to make the whole process a lot easier!
Read the full post here: How to Maintain Your Blog while Working Full Time