This post may contain affiliate links which may give us a commission at no additional cost to you. As an Amazon Associate we earn from qualifying purchases.
Upping your Pinterest followers is in your best interest. Growing your Pinterest audience is not difficult and more followers means more traffic clicking through to your to your blog. Today's blogger has some great tips for making your site Pinterest-friendly to the max!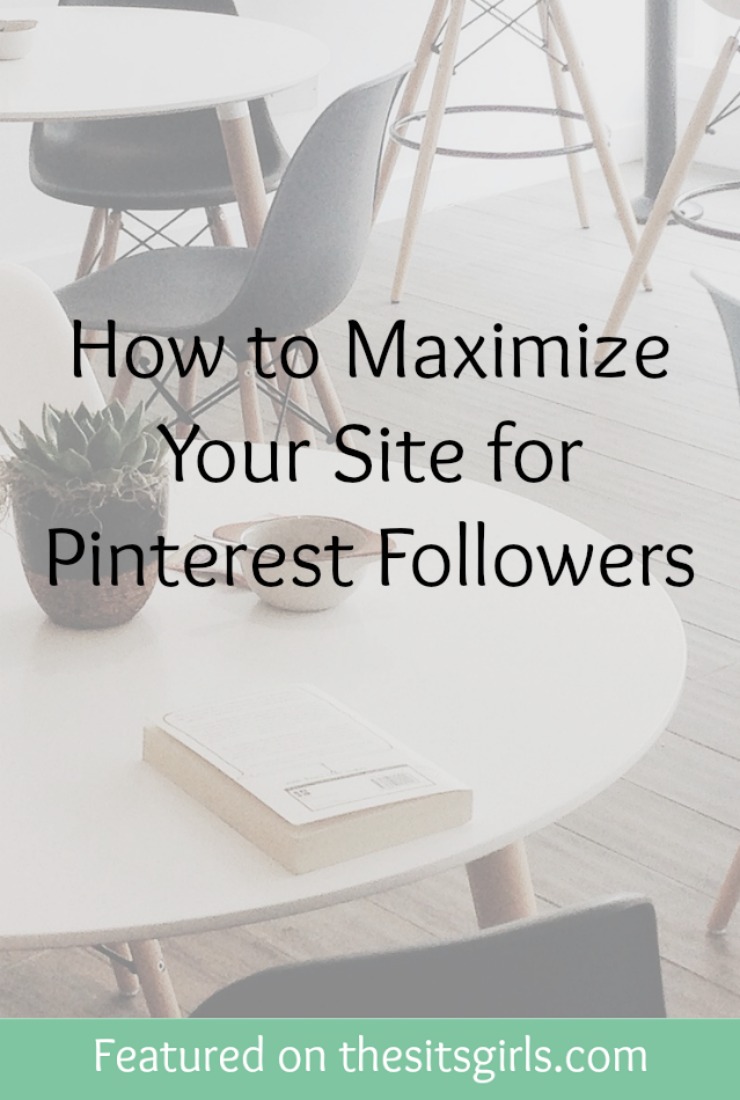 How to Maximize Your Site for Pinterest Followers
Pinterest's mega social media sharing platform makes it easy for readers to showcase your content and lead brand new readers to your site. It's the number one referring site to my blog. Check your analytics and chances are it's true for you, too.
Did you know that growing your Pinterest audience is easy and doesn't require a huge time commitment? It's true! Dedicate five minutes a day to optimizing your site and brand for Pinterest success and you're guaranteed to see your follower numbers skyrocket in no time.
Here's how it works…
Read the full post here: How to Maximize Your Site for Pinterest Followers