This post may contain affiliate links which may give us a commission at no additional cost to you. As an Amazon Associate we earn from qualifying purchases.
Do you have an Operations Manual? If don't have one or don't know what one is, you're in luck – you'll be ready to start creating or polishing yours with the help of today's featured blogger. Get ready to create a how-to for what you do! You'll be sure to cover all of the steps and streamline your process along the way.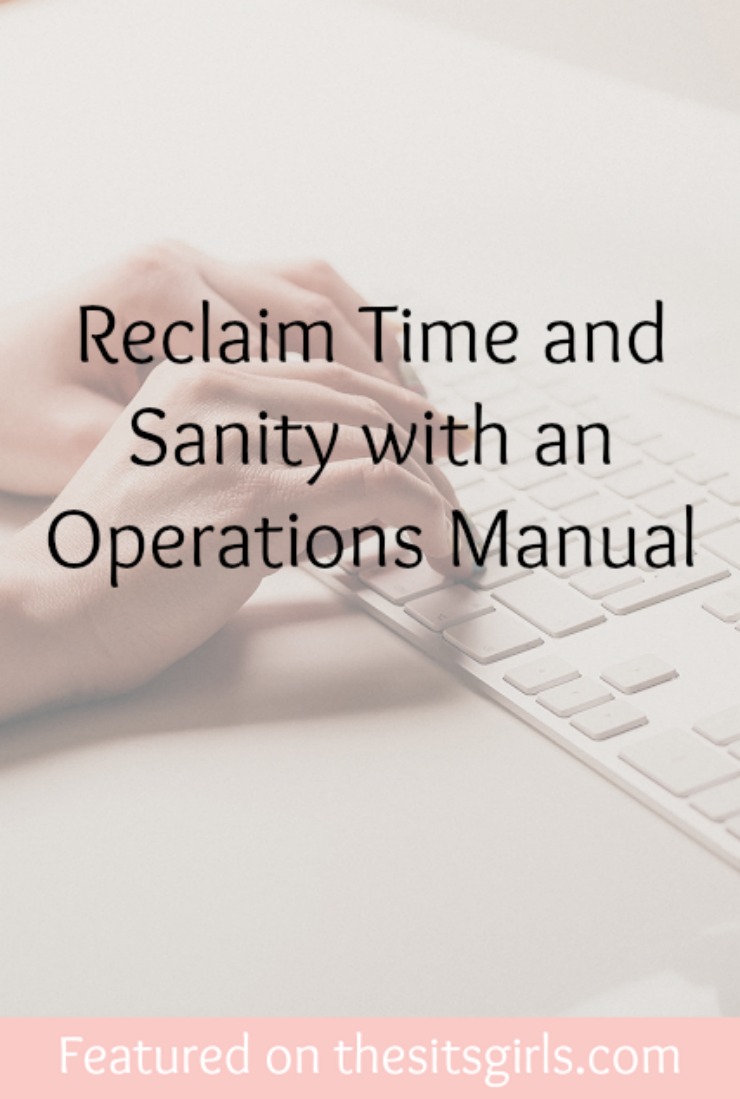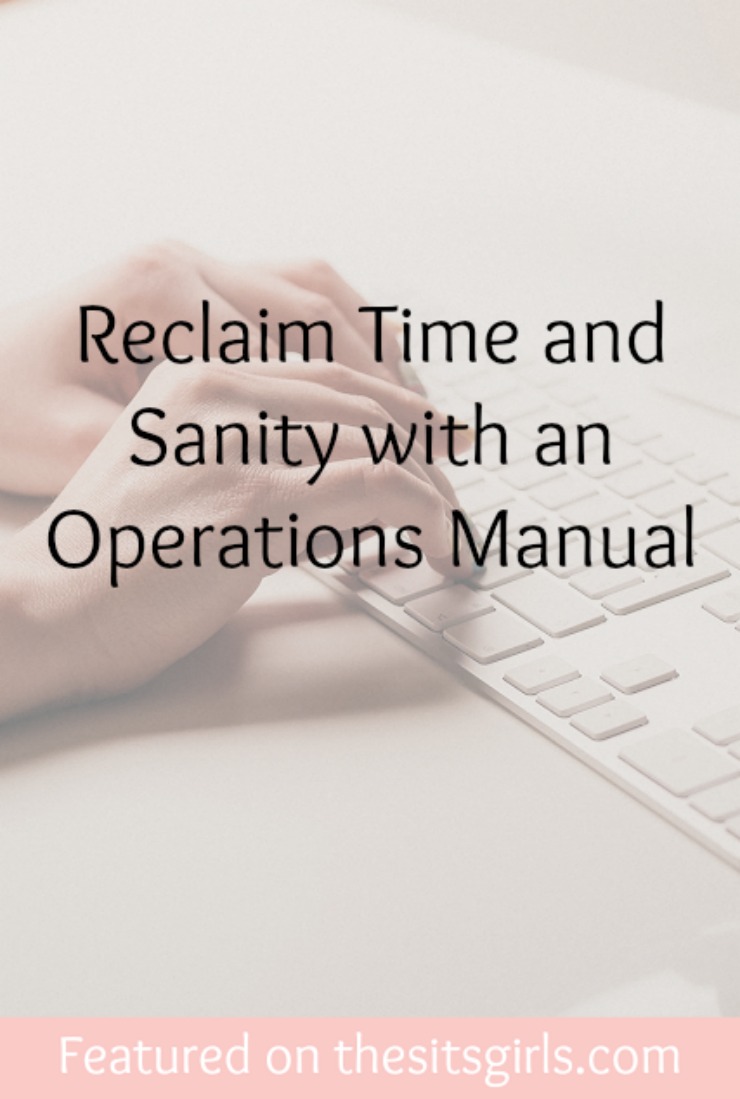 Reclaim Time and Sanity with an Operations Manual
For those who've never heard of an Operations Manual before, in a nutshell, it's a detailed workflow of your processes that are written so simply even your husband could complete a task!
All jokes aside, an Operations Manual can literally shave hours off your work week and that's huge if you're a Solopreneur!
Imagine this…
You've just finished polishing this week's blog post. You're super proud and know your readers will get a lot out of it.
Busting at the seams, you go ahead and hit "Publish" sending it out into the ether's with a hint of satisfaction.
Oh! It's a fine piece of work!
But wait…
There's no featured image and oh heck! You forgot the call to action!
So you spend a bit longer, editing and re-editing work you thought was complete!
These types of errors can see you wasting time you don't have or even worse, what if you didn't double check your work? You wouldn't even know you weren't maximizing your epic-ally written content!
These oversights happen all the time and not just with blog posts. It happens with any repetitive business tasks including:
– Simple Administrative tasks
– Onboarding clients
– Social media scheduling
– Blog post workflow
– Sales funnels
– Project workflow
– Systems Maintenance
Missing critical steps in a process is a waste of your time. And when it's happening on the daily, you'll soon find yourself strung out and looking for the exit button.
That's why creating an Operations Manual should be a no-brainer for any business owner.
In this article you'll learn:
– 4 reasons why your one-woman business needs an operations manual
– How to get started creating your own
– What information should be included
– And an inside look into the tool I use to create mine.
Read the full post here: Reclaim Time and Sanity with an Operations Manual