This post may contain affiliate links which may give us a commission at no additional cost to you. As an Amazon Associate we earn from qualifying purchases.
Facebook Instant Articles is a new feature that allows you, the user, to create fast and interactive articles. Today's blogger decided to give it a shot and see what it's all about. She had a bit of a tricky time setting things up in WordPress and you reap the benefits because she's sharing her how-to with you!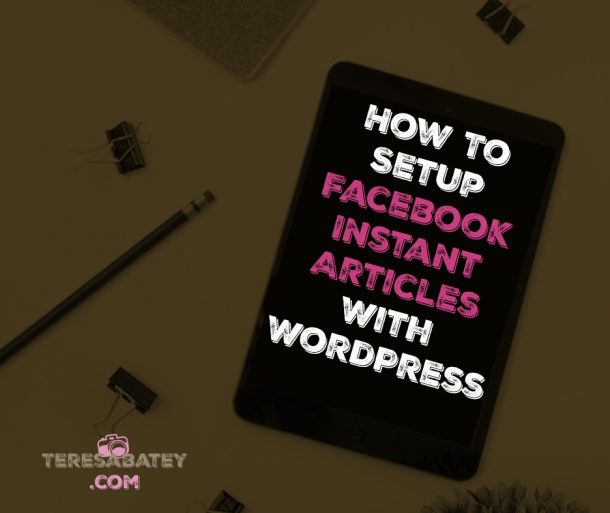 How To Setup Facebook Instant Articles With WordPress
Have your heard of Facebook Instant Articles?
Well, Instant Articles was just released on April 12, 2016 to publishers and since I already had the plugin sitting in my WordPress admin, it was time to set it up and find out what it was all about.
I figured I would give it a try for about a month to see if it will benefit my Facebook page and even my blog in anyway for the better. If it doesn't and if it causes my numbers to drop, I will probably stop using it, we will see.
Read the full post here: How To Setup Facebook Instant Articles With WordPress