This post may contain affiliate links which may give us a commission at no additional cost to you. As an Amazon Associate we earn from qualifying purchases.
Are you looking for an easy way to keep track of your fabulous content ideas? Those great ideas that pop into your head deserve an equally great place to be tracked and organized. Today's blogger not only shares her tips for a clear, easy to read content spreadsheet, but is also sharing her (free!) spreadsheet template in her resource library.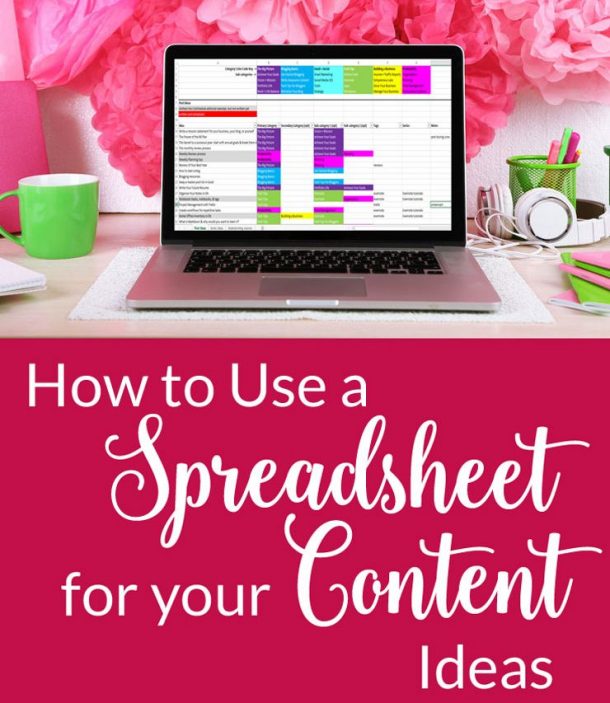 How to Use a Spreadsheet for Your Content Ideas
The first step in writing awesome content is to make sure that you have a never-ending well of great ideas. I recommend keeping those ideas in a spreadsheet. Spreadsheets are simple, flexible, and you can get as crazy as you like with color-coding. In this post, I'll guide you through how I set up my Content Idea spreadsheet, how I map the spreadsheet to an editorial calendar, and how I use the spreadsheet to ensure there is variety in my posting schedule.
Read the full post here: How to Use a Spreadsheet for Your Content Ideas