How regularly do you write and publish blog posts?  Your loyal readers want to see new content regularly and new readers will be enticed to return by finding up-to-date, fresh content whenever they visit. How can you keep up with the demand without going insane? Today's blogger has some awesome tips for keeping your blog fresh-faced without making you lose your cool in the process.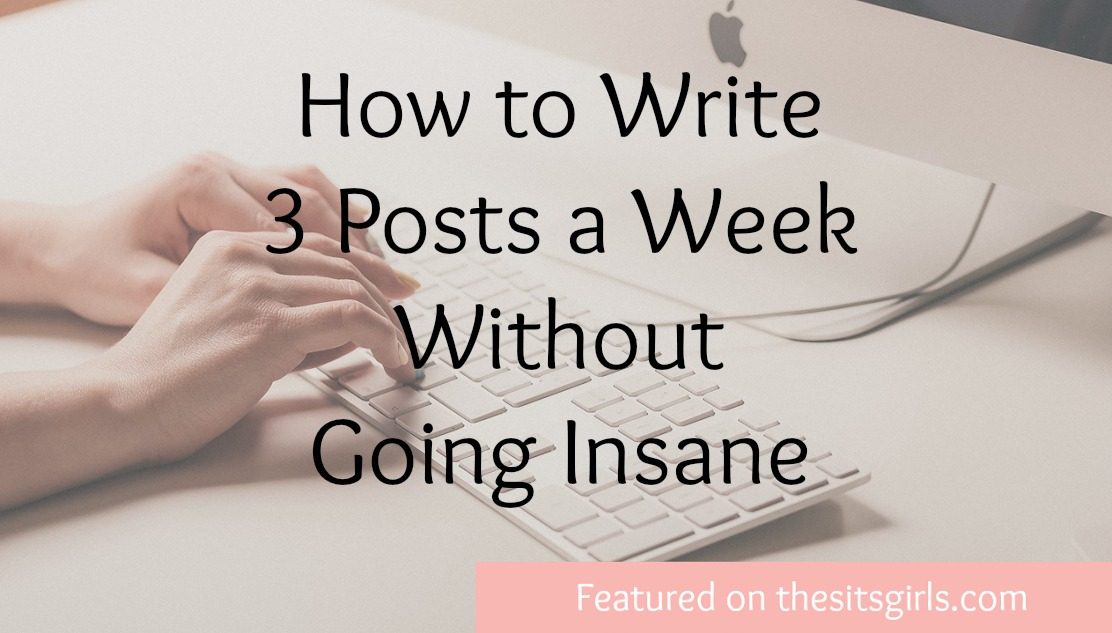 How to Write 3 Posts a Week Without Going Insane
It's a proven fact that the more often you post, the more traffic that will come to your blog. But it's not easy to publish blog posts every day! However, I have found a way to post three times a week consistently, all while working 48 hours a week at my day job. It still takes hard work, but these seven tips simplify the blogging process. If I can do it, so can you!
Read the full post here: How to Write 3 Posts a Week Without Going Insane