This post may contain affiliate links which may give us a commission at no additional cost to you. As an Amazon Associate we earn from qualifying purchases.
Are you looking to increase page views on your blog? By implementing just a few simple blog changes, you can easily make that number jump. As we know, more page views translates to more eyes reading your words and more opportunities to monetize your blog. Today's blogger has put together a list of ten great tips to put you on the right track and help you increase your number of page views!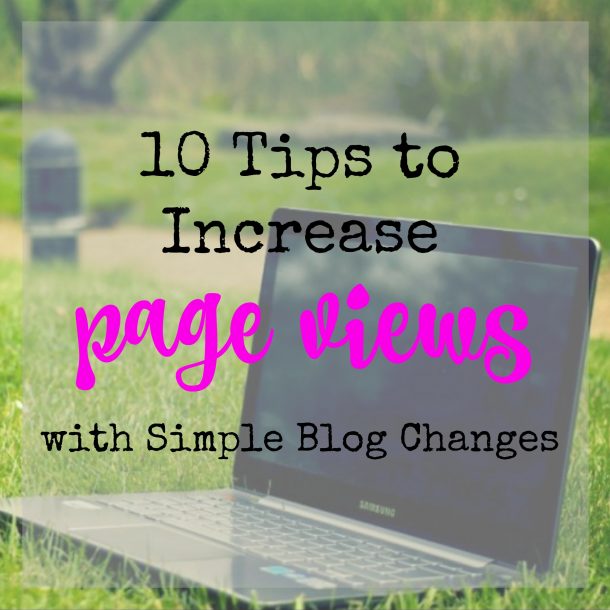 10 Tips to Increase Page Views with Simple Blog Changes
Bloggers want more page views, more comments and more opportunities to monetize their blogs. Some bloggers even share their income reports online. When I first started blogging I never knew the endless online possibilities, but I'm so glad I'm here to learn them all. Today I'm sharing the few things I've done that have done increase my blog's page views tremendously!
Read the full post here: 10 Tips to Increase Page Views with Simple Blog Changes