This post may contain affiliate links which may give us a commission at no additional cost to you. As an Amazon Associate we earn from qualifying purchases.
You wanted to use your blog to make money so you've added some sponsored ads to your layout. Now your site looks busy and your posts are overwhelmed by the sidebars full of products, but why? Is that the only way to really earn? Today's blogger has some great ideas to bring money into your home every month without clogging up that sidebar!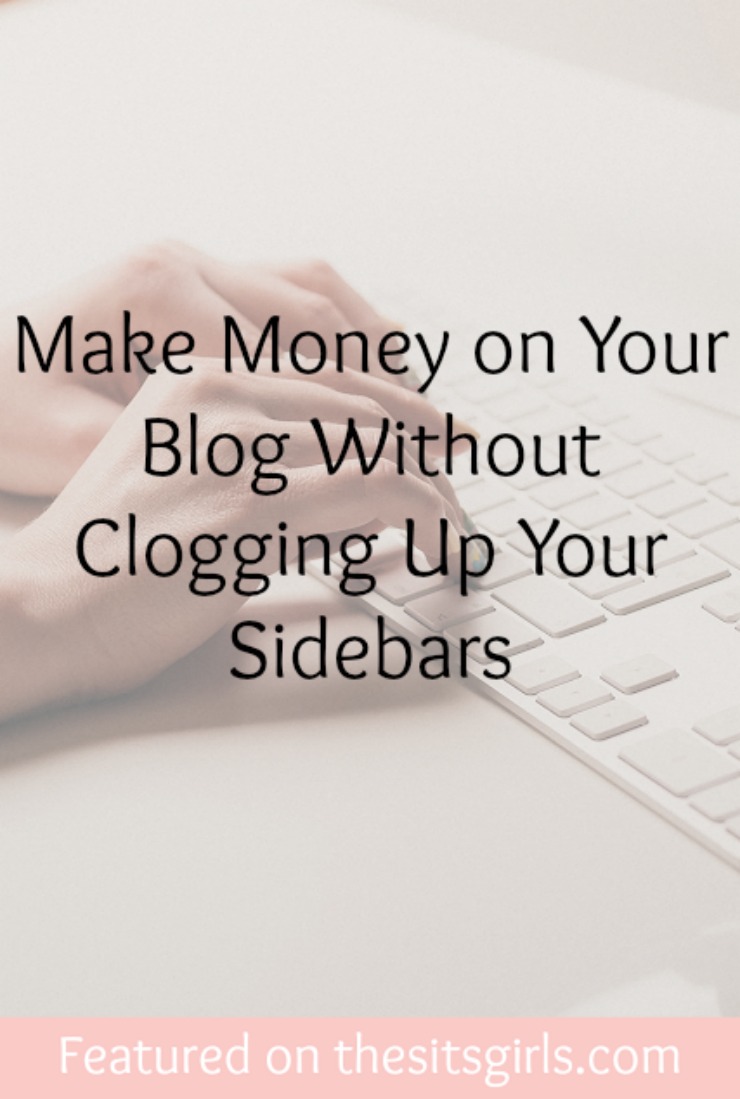 Make Money on Your Blog Without Clogging Up Your Sidebars
I had to share my money-making tips today because the power of blogging is huge and I want you to be successful! . I make more blogging on (my personal blog) than I made teaching elementary school (full time) and my blog is less than a year old, so imagine the possibilities! It is consistent every month (ranges a little, but still stays higher than my teaching salary), and I can't wait to help you make your blog profitable, too.
I like to keep posts in my sidebars, instead of ads. It gives my readers more places on MY PAGE to look around and enjoy. It keeps them there longer. I have one or two ads on my sidebar and I keep one above my posts. I like to make money on my blog without clogging up the sidebars.
Read the full post here: Make Money on Your Blog Without Clogging Up Your Sidebars