This post may contain affiliate links which may give us a commission at no additional cost to you. As an Amazon Associate we earn from qualifying purchases.
Do you know how to make a recipe printable on your blog? We've all hit print on a recipe that was not formatted for easy printing. You end up with seven papers, each with a bits of ingredients and instructions, and you end up trying to put the "puzzle" together to make sense of the recipe. Today's featured blogger walks you through formatting your recipes so that your readers can easily print and use them without any fuss!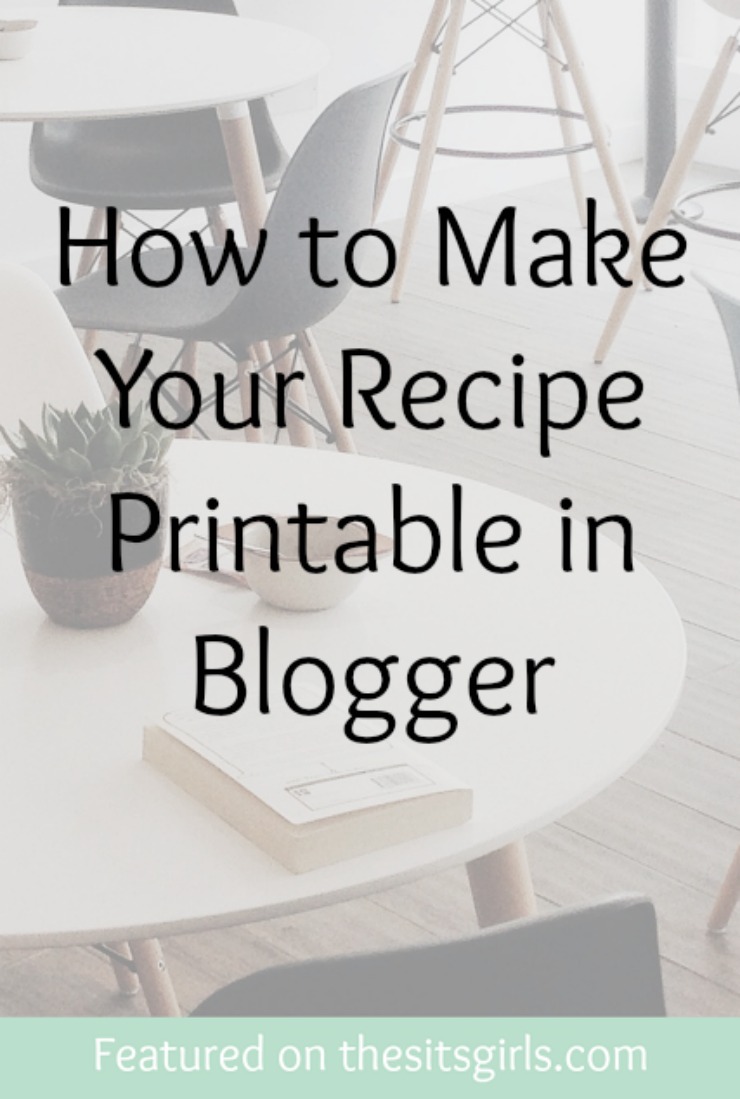 How to Make Your Recipe Printable in Blogger
Sharing recipes on my blog, visiting other sites, and trying new recipes I find are all things I love. I wanted to make my recipes printable so that my readers could print them off and try them easily. I hadn't been able to figure out how until now. There's an easy way to do it so I am sharing it with you in case you want to try it yourself.
Read the full post here: How to Make Your Recipe Printable in Blogger