This post may contain affiliate links which may give us a commission at no additional cost to you. As an Amazon Associate we earn from qualifying purchases.
Social media follow buttons are on every blog out there because we want to make sure it's easy for our readers to stay connected. While there are standard buttons that resemble the logos of each of the social platforms, they aren't unique or personalized. How do you even go about creating a button from scratch? You're in luck! Today's featured blogger shows you, step-by-step, how to create buttons with a personalized flair.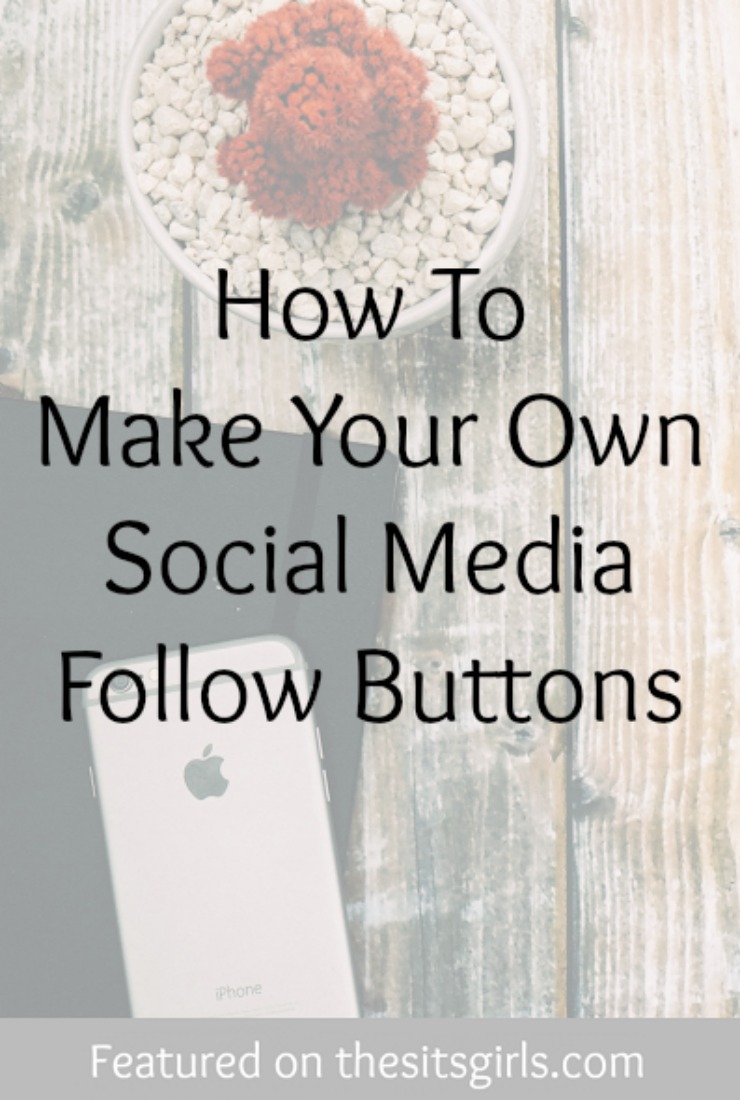 How To Make Your Own Social Media Follow Buttons
Follow buttons are a must have on any blog with a social media presence. How can you gain more followers? Where can your followers find you? Make your own social media buttons easily! They'll fit in with your theme and personality.
Read the full post here: How To Make Your Own Social Media Follow Buttons