This post may contain affiliate links which may give us a commission at no additional cost to you. As an Amazon Associate we earn from qualifying purchases.
Are you using a blog planner? A planner is an essential tool that can be really helpful in keeping yourself organized and on track for being the most productive you can be. Today's blogger has some great tips for creating your very own planner or you can print the super cute planner pages she designed and is sharing with you!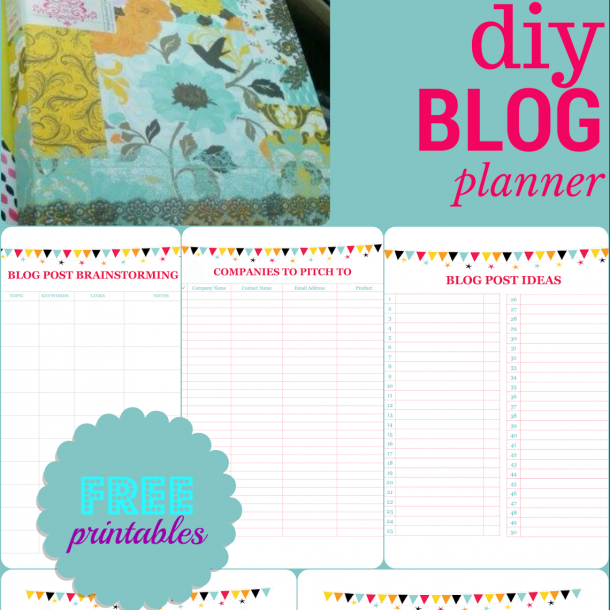 Make Your Own Custom Blog Planner
As a blogger, one of the hardest things for me to do is to stay on top of everything. I have a new job now, the kids are getting out of school for summer, and I have been feeling overwhelmed with trying to stay organized enough.
I found a plethora of printables online, and a couple of pre-made blogging planners, but nothing really seemed to have everything that I was looking for in a blogging planner. I need something to keep post ideas together, an editorial calendar, reviews and giveaway lists, an income and expense tracker, and a few other things.
So, I did what I do, and made my own blogging planner.
Read the full post here: Make Your Own Custom Blog Planner