This post may contain affiliate links which may give us a commission at no additional cost to you. As an Amazon Associate we earn from qualifying purchases.
Have you used promoted pins on Pinterest? Promoted pins are just like regular pins except for the fact that you pay a small fee in exchange for your having your pin seen more. Today's featured blogger had a pin she thought would really drive traffic back to her blog if only it could reach a larger audience. She gave promoted pins a shot and shares her experience with you!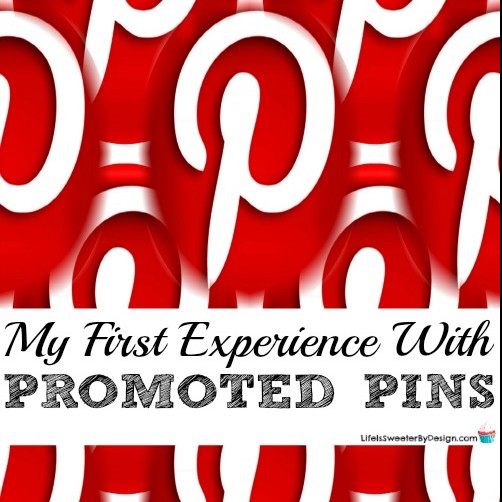 My First Experience With Promoted Pins on Pinterest
I have heard so many pros and cons on using Pinterest's promoted pins and finally decided to try it out for myself. Find out how my first time using Promoted Pins went and if I plan to do it again!
Read the full post here: My First Experience With Promoted Pins on Pinterest