This post may contain affiliate links which may give us a commission at no additional cost to you. As an Amazon Associate we earn from qualifying purchases.
Are you ready to start pitching brands? There are plenty of brands out there who don't know yet that they are waiting for the perfect blogger to come along and help promote their product. With the help of today's blogger, you can find the right person to pitch your great idea to.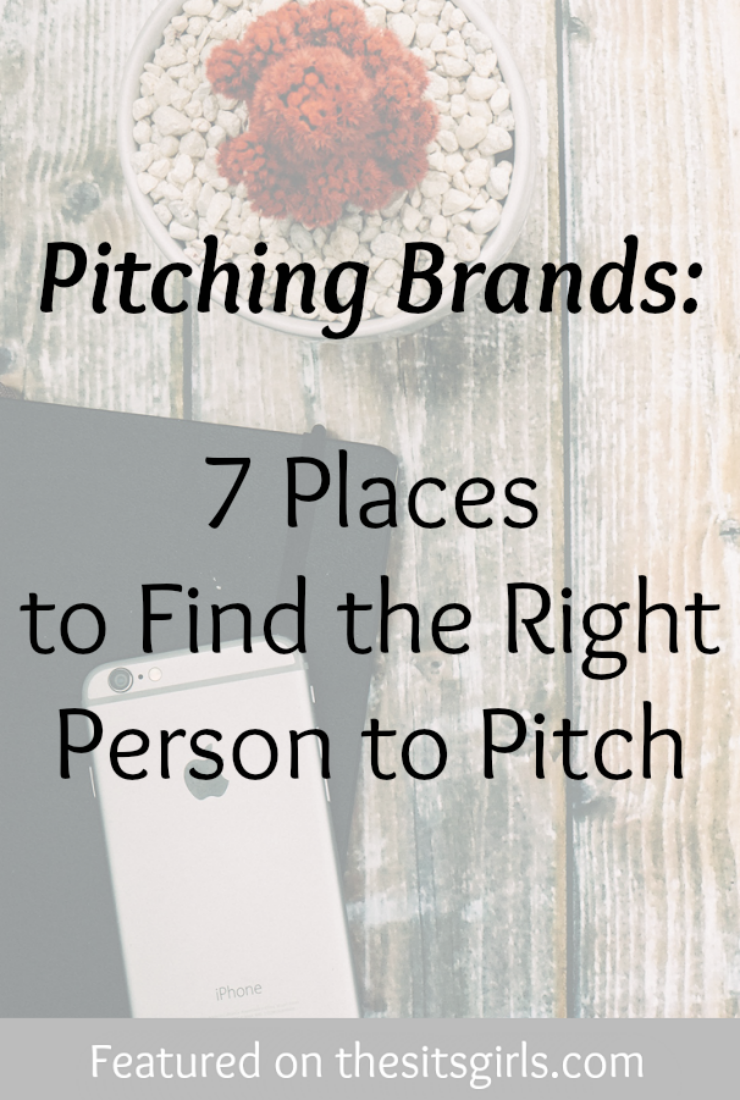 Pitching Brands: 7 Places To Find The Right Person To Pitch
Pitching is all about who you know.
Because here's the deal: you can have the most fabulous pitch on the face of the planet that can TOTALLY TRANSFORM that brand, but if doesn't get to the right person, it's going nowheresville.
I want to get you started pitching by offering up some great ways to FIND the right person to pitch. Here are 7 places to start looking.
Read the full post here: Pitching Brands: 7 Places To Find The Right Person To Pitch