This post may contain affiliate links which may give us a commission at no additional cost to you. As an Amazon Associate we earn from qualifying purchases.
Did you develop a business plan when you started your blog? They're helpful for getting the ball rolling, but business plans aren't just for the beginning – they can also be great for setting and achieving new goals. Today's featured blogger is here to share about a 90-day plan that will keep you focused and progressing forward.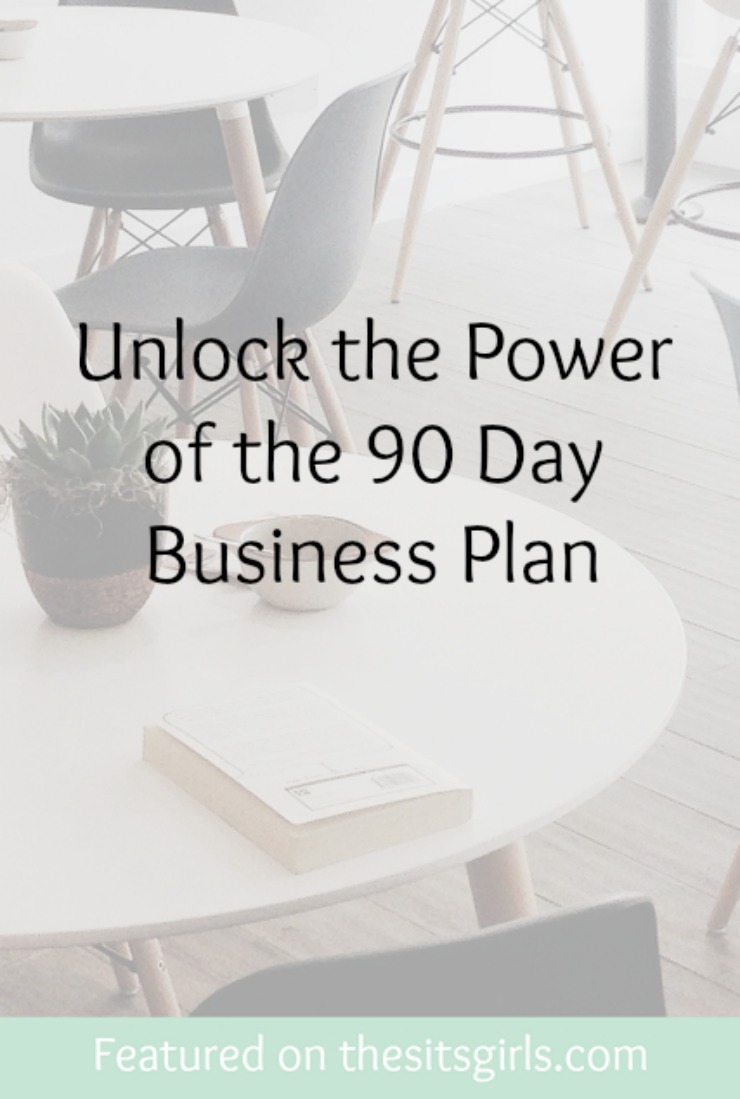 Unlock the Power of the 90 Day Business Plan
90-day business plans are all the rage and for good reason. 90 days is short enough that you don't lose focus but long enough that you can make significant progress toward goals. It's really the perfect amount of time for a plan.
In this fast-paced world, strategies or tactics that you decide on at the beginning of the year may be outdated a few months later. A better system is to create a very high-level annual plan and save the details for your 90-day plan. Breaking your annual plan into 90-day plans gives you the flexibility you need to achieve your goals.
A 90-day plan also helps you gain momentum. You don't want to wait until the end of the year to see results, do you? No, you want to see success early in the year, and regularly thereafter, because that will keep you motivated to keep going.
Use these tips to craft a 90-day business plan that will help you stay focused, level up your productivity and crush your goals. Plus, grab your free printable 90-Day Goal & Action Plan template!
Read the full post here: Unlock the Power of the 90 Day Business Plan