This post may contain affiliate links which may give us a commission at no additional cost to you. As an Amazon Associate we earn from qualifying purchases.
When it comes to content scheduling, are you using an Excel spreadsheet or are you using CoSchedule? CoSchedule enables you to link your social media accounts and your blog to your editorial calendar. Today's blogger did just that and discovered how easy and helpful having one fabulous content calendar really is!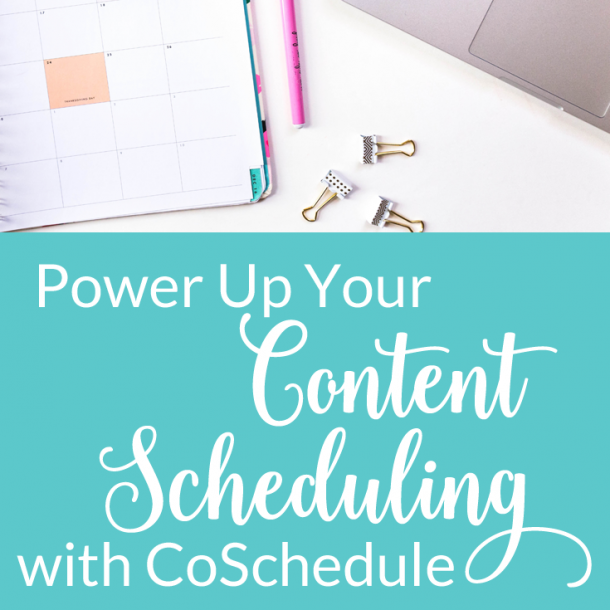 Power Up Your Content Scheduling with CoSchedule
When I started this blog, I wanted to try CoSchedule to see if it could beat out my spreadsheet-based editorial calendar. It turns out it that it could.
By linking together your blog post and social content in one calendar, CoSchedule takes content planning to the next level. Having one comprehensive calendar, with drag-and-drop capability for the whole group, will make your life so much easier.
Read the full post here: Power Up Your Content Scheduling with CoSchedule