This post may contain affiliate links which may give us a commission at no additional cost to you. As an Amazon Associate we earn from qualifying purchases.
The blogging world is full of prop kitchens and edited photos. Everyone is trying to put forth the best images and the best impression of themselves- no one is taking food pictures in a dirty kitchen! Today's blogger is pulling back the curtain and giving you a glimpse at what goes into building a great prop photo space.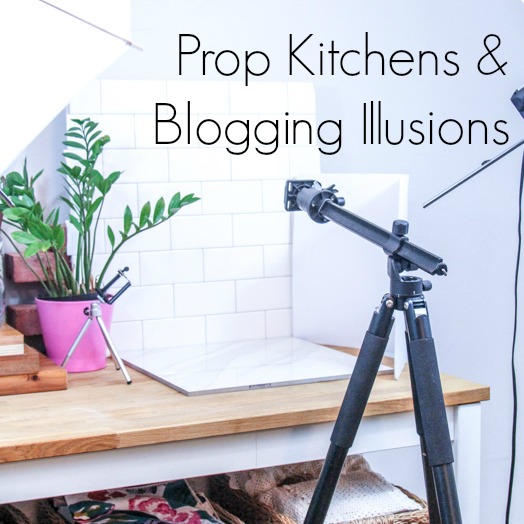 Prop Kitchens & Blogging Illusions
It's a recent trend for bloggers to come forward and expose how their social media life is an illusion, that they're on a constant mission to portray a life that is worlds better than the life they're living. And in a way, this post is following suit by giving you a look inside both my real kitchen and prop kitchen.
Read the full post here: Prop Kitchens & Blogging Illusions