This post may contain affiliate links which may give us a commission at no additional cost to you. As an Amazon Associate we earn from qualifying purchases.
Have you ever featured guest posts on your blog or written a guest post for another blog? A guest post is a really simple way to increase your site's traffic, establish a good business reputation, in addition to building up your network of bloggers.  Today's featured post has an amazing collection of over 1500 suggestions for blogs that are accepting submissions from guest posters today!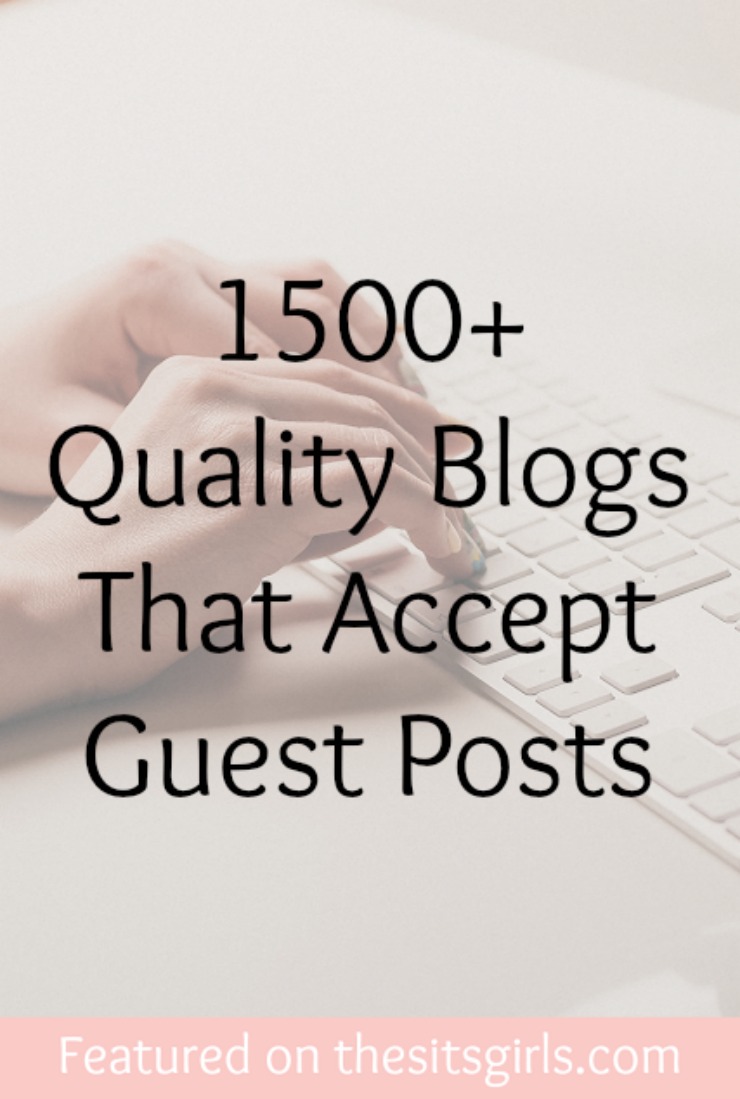 1500+ Quality Blogs That Accept Guest Posts
Some internet marketers claim that 'guest posting' is already dead. Well, they are wrong. Guest posting has a foreseeable future. Therefore, it is very alive. It will always be an effective and economical way of increasing website traffic. Today, guest posts have evolved as credible means of building good business reputation. So if you want your content to rapidly rank on the first page of Google, learn what guest blogging is all about.
Since Google has become much better at crafting algorithms over the past few years, they make it sure that only high-quality content sees the first page for any keyword. Guest posting was simple in the beginning. But with the many Google updates related to guest posting practices, guest posts have set requirements for interested guest post bloggers. Let us do a comparison.
Read the full post here: 1500+ Quality Blogs That Accept Guest Posts