This post may contain affiliate links which may give us a commission at no additional cost to you. As an Amazon Associate we earn from qualifying purchases.
New Year's resolutions sound like a great idea until around February 1st when you realize they haven't really been happening. Modifying them after the fact feels like a cop out but, truth be told, they aren't always realistic and don't come with a built-in plan. Our featured blogger suggests setting goals and exploring the possibilities instead.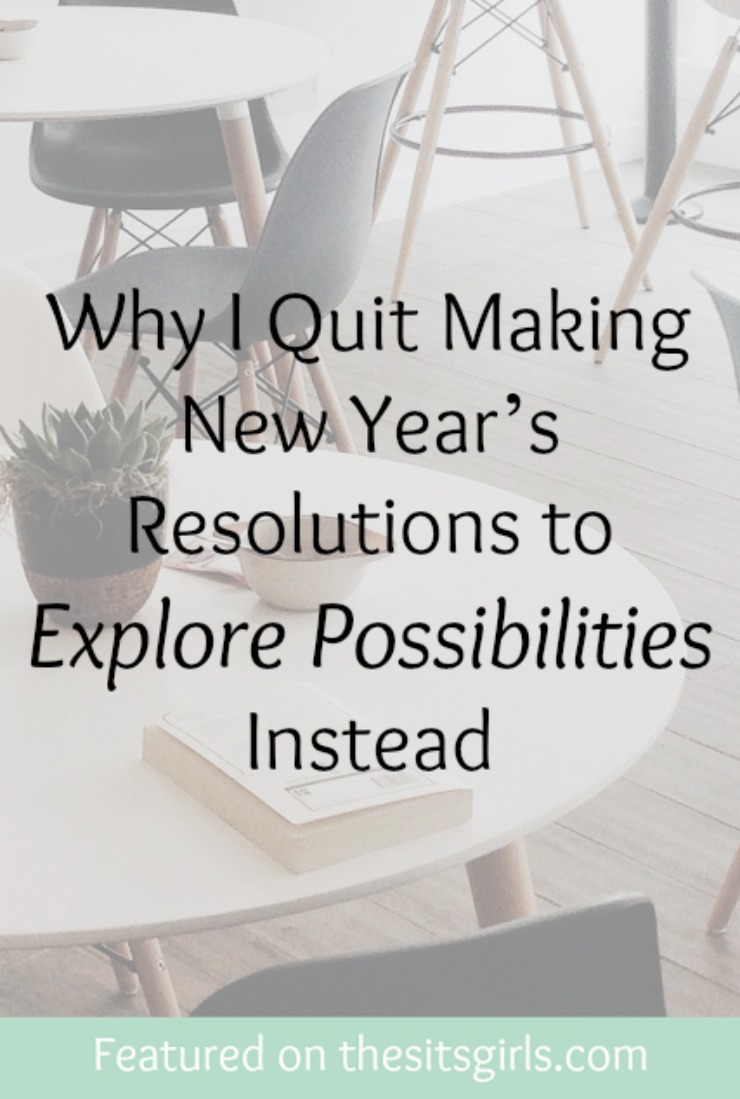 Why I Quit Making New Year's Resolutions to Explore Possibilities Instead
I don't need studies to know that writing down goals works. I've seen the proof over and over. Still there is impressive research surrounding goals and why writing them down makes a difference.
A 1979 Harvard study found that only 3% of the graduating class had  written down their goals. Ten years later, those 3% were earning 10 times as much as all their other classmates.
Years later, wanting to verify that the Harvard study ever existed or had validity, Dr. Gail Matthews, a psychology professor at Dominican University in California, gathered 267 people — men and women from all over the world, and from all walks of life…
Read the full post here:Why I Quit Making New Year's Resolutions to Explore Possibilities Instead