This post may contain affiliate links which may give us a commission at no additional cost to you. As an Amazon Associate we earn from qualifying purchases.
Everyone can agree that stealing content is a big no-no, but did you know that you could be doing a disservice to your blog and the blog that inspired you if you're not linking correctly? Today's blogger has some great tips for giving credit where credit is due. By doing so, you are making sure you can continue to be inspired by your peers and that your peers get the credit they deserve.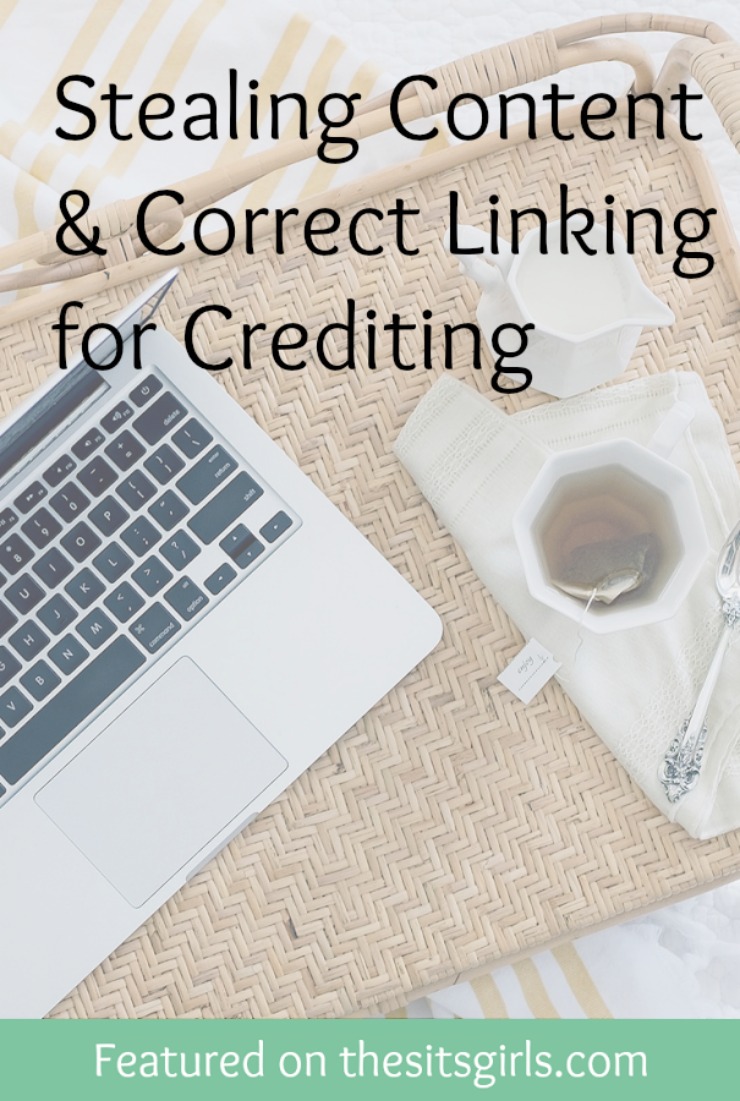 Stealing Content and Correct Linking for Crediting Someone
Have you ever thought about the way you link to others?Or had someone steal your post just because they didn't know better? Let's talk about correct linking and crediting.
Read the full post here: Stealing Content and Correct Linking for Crediting Someone