This post may contain affiliate links which may give us a commission at no additional cost to you. As an Amazon Associate we earn from qualifying purchases.
Images are everything especially when you're talking about one intended for Pinterest. If you've ever deleted a pinnable image that you realized just wasn't up to snuff, you know that leads to broken pins. Today's blogger shows you how to switch that image out for a better one without destroying the integrity of what has already been pinned.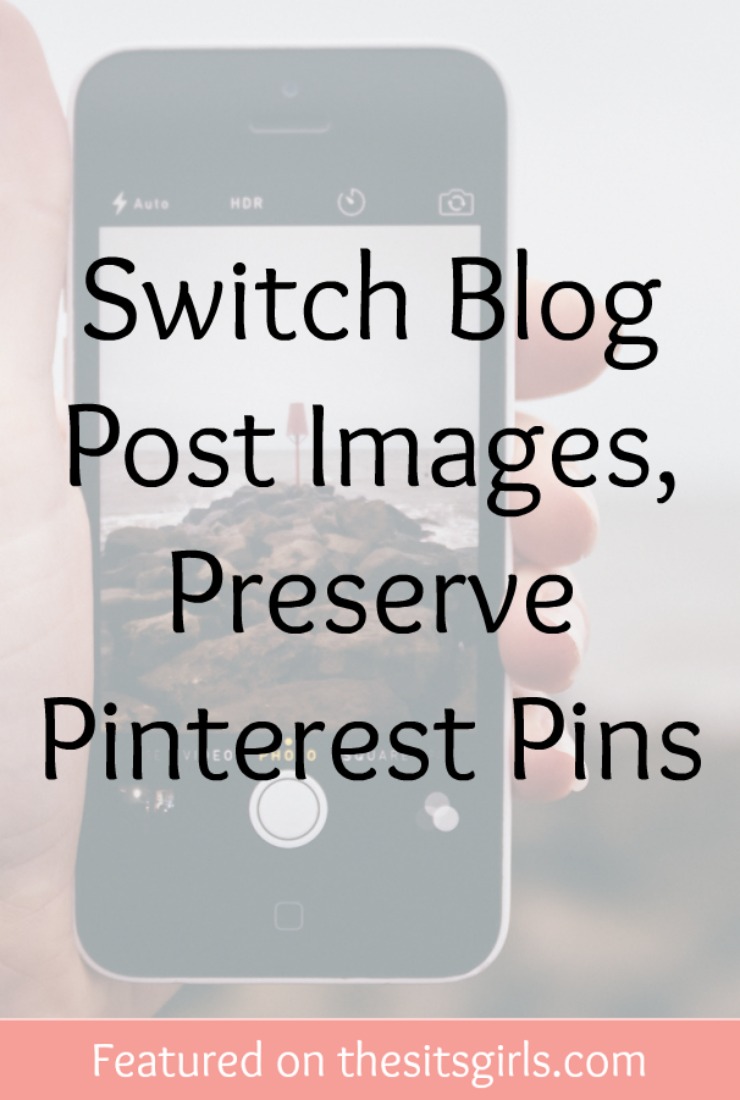 Switch Blog Post Images, Preserve Pinterest Pins
Ever written an awesome blog post, published and pinned it and then decided that pinnable image isn't as fab as you first thought? Yeah, neither have I. But in case that ever DID happen to you, here's how you can swap out that image with another and not end up with pesky broken pins.
Read the full post here: Switch Blog Post Images, Preserve Pinterest Pins