This post may contain affiliate links which may give us a commission at no additional cost to you. As an Amazon Associate we earn from qualifying purchases.
Teachable vs Thinkific – which online course platform is best suited to your needs? While they aren't the only platforms out there, these two are two of the most popular online course platforms. Today's featured blogger is turning their experience with online courses and their creators into a wealth of information for you, providing a thoughtful comparison of the two.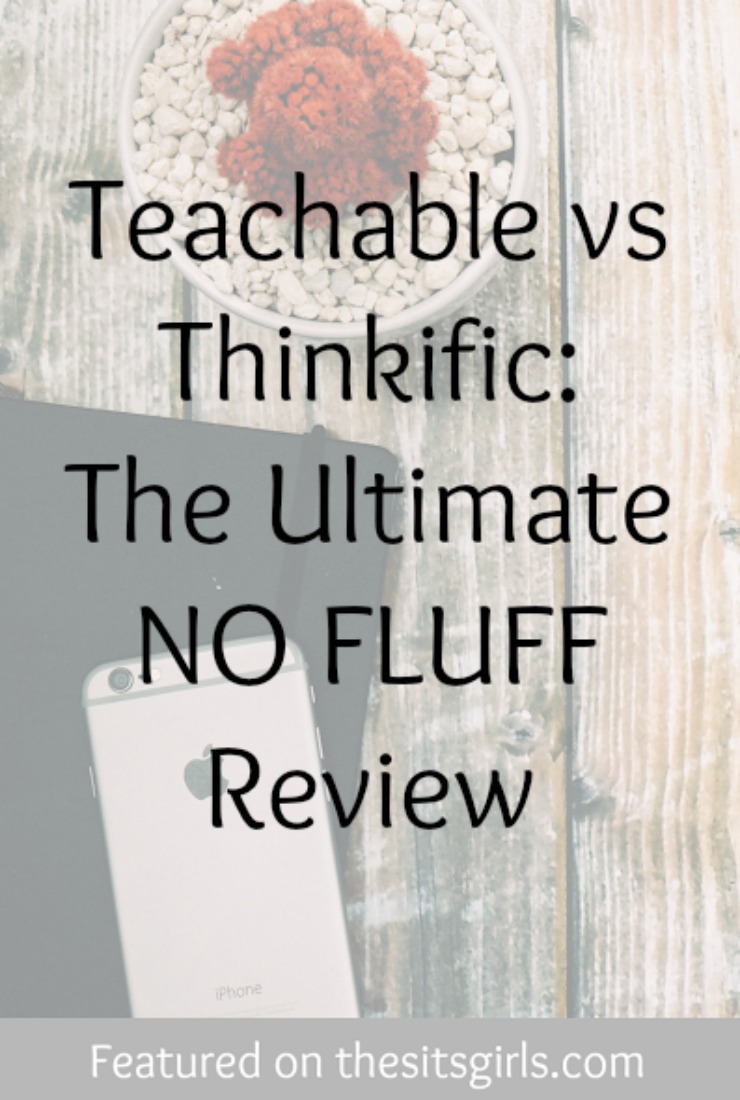 Teachable vs Thinkific: The Ultimate NO FLUFF Review
There are a number of online course platforms that allow you to create, sell, and market online courses under your own brand name. Some notable ones include Teachable, Thinkific, Kajabi, and Zippy Courses.
However, Teachable and Thinkific are the two most popular course platforms. They allow you to have unlimited courses, users, bandwidth and video storage on all their plans. Both are robust solutions, reasonably priced, very similar in what they have to offer.
Since the two platforms are so similar, a number of course creators find it really difficult to make a choice between Teachable and Thinkific. They end up spending a lot of time doing research online without getting a definitive answer to why they should sell online courses on one platform rather than the other.
So, I decided to leverage my experience. I've worked with 100s of instructors on both Teachable and Thinkific so I created a comprehensive comparison guide.
Read the full post here: Teachable vs Thinkific: The Ultimate NO FLUFF Review