This post may contain affiliate links which may give us a commission at no additional cost to you. As an Amazon Associate we earn from qualifying purchases.
What is it your newsletter needs to be a really great newsletter? Obviously, first thing's first, great content is your top priority, but beyond that, what are some things that are imperative to include? Today's blogger shares how you can make the most of your newsletter!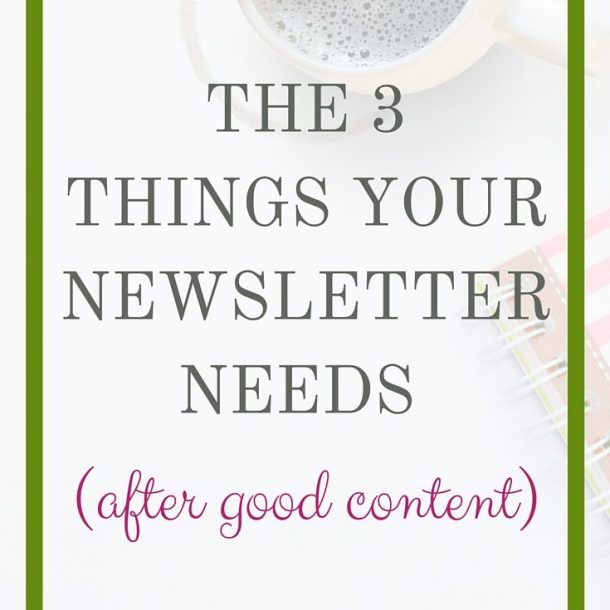 The 3 Things Your Newsletter Needs (After Good Content)
Now that I have talked your ear off earlier this week about newsletters and some alternatives for sending them I am going to go ahead and tell you about the 3 things your newsletter (for those if you who still send them, hey I'm trying fir a full no newsletter conversion here ;P ) needs, after you've plugged in you main post content.
You see, a lot of bloggers make the mistake of knowing content is king and skimping on the other extremely necessary things your readers want to see in a newsletter. That's not entirely wrong, of course. Content really is king. But even so, there are a few things you can do to ensure your readers are opening those emails and clicking over to your site.
Read the full post here: The 3 Things Your Newsletter Needs (After Good Content)