This post may contain affiliate links which may give us a commission at no additional cost to you. As an Amazon Associate we earn from qualifying purchases.
What does your mommy schedule look like? Being a great mom and a great blogger is no easy feat! Today's blogger has some great ideas (and a free printable) to help keep you on task and ready to be super successful in all of your mommy tasks and blogging ventures.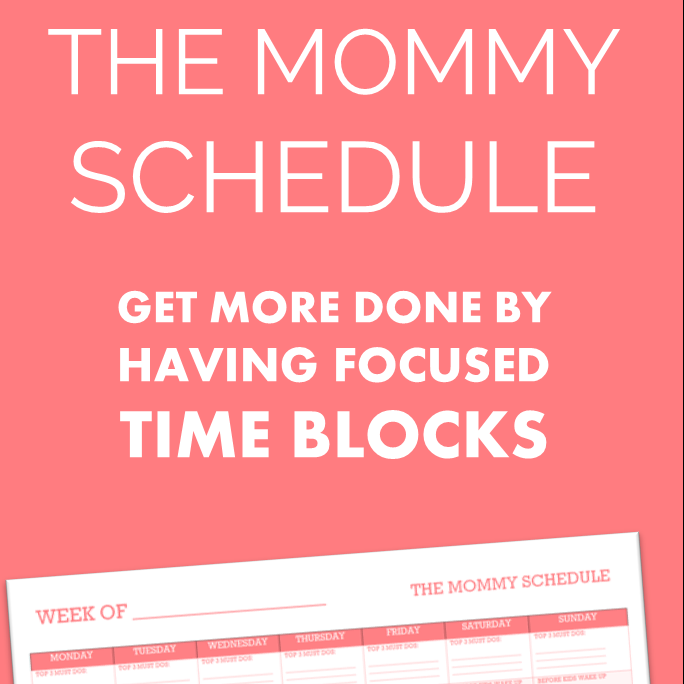 The Mommy Schedule that Works!
Being a mommy and a blogger can be exhausting! It's hard enough to get the laundry folded and packed away, let alone write and publish blog post!
So how do I keep up with my blog while raising two little ones under two? I have time blocks and use my mommy schedule.
It is designed to help you focus on your blog when you can, and then spend quality time with your little ones. I've followed this for months now and it has worked very well for me.
Have 1-2 goals per day. And when you get your 'time block' for blogging, focus and get it done. The mommy schedule has worked wonders for me and my blog. I hope it does the same for you! You can download it for free on my blog!
Read the full post here: The Mommy Schedule that Works!