You're just getting started blogging but the guides that are meant to help you are written in a language you don't understand (yet). A blogging cheat sheet can really help out, and today's featured blogger has done just that! She's gathered up some useful blogging terms that you may not know. Once you read through, you'll be well-prepared to dive right into the world of blogging!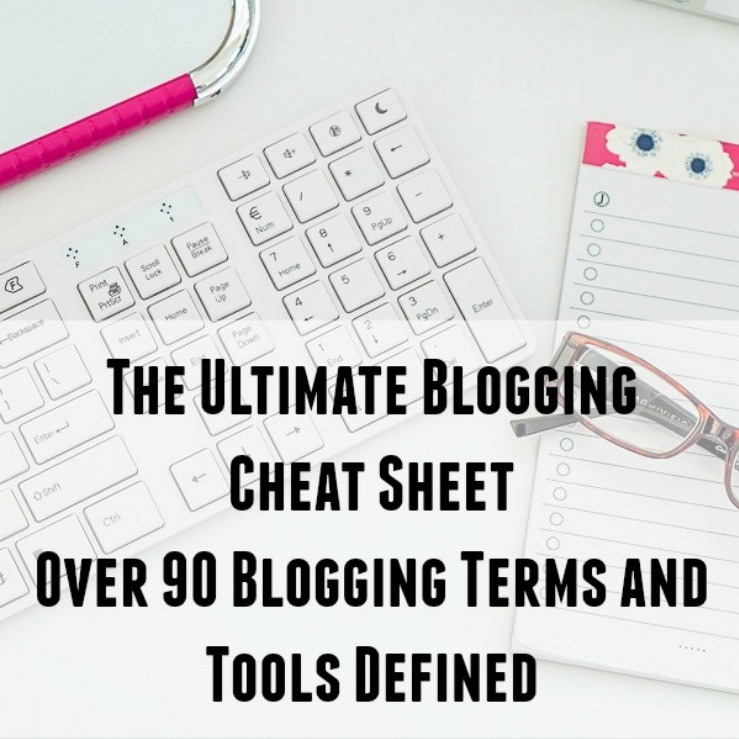 The Ultimate Blogging Cheat Sheet – Over 90 Blogging Terms and Tools Defined
As a new blogger, you're probably getting used to this whole new world known as blogging. And there are some pretty confusing terms that people can throw out there and expect you to know. It took me over a year to learn what everything meant and I still come across new words every day. This list of over 90 blogging terms and tools, I have defined in an easy to understand way for even the newest newbie.
Here comes the best part – if you don't time to sit here and memorize each one now, I created a handy 11 page PDF document with the same information that you can keep and refer to whenever you want.
Read the full post here: The Ultimate Blogging Cheat Sheet – Over 90 Blogging Terms and Tools Defined