This post may contain affiliate links which may give us a commission at no additional cost to you. As an Amazon Associate we earn from qualifying purchases.
You found a web designer who is ready to work with you but are you ready to work with your designer? There's a little work you should do to really flush out your ideas and inspirations and make the process easy on everyone involved. Today's blogger has some great tips for working with a designer and getting the design of your dreams!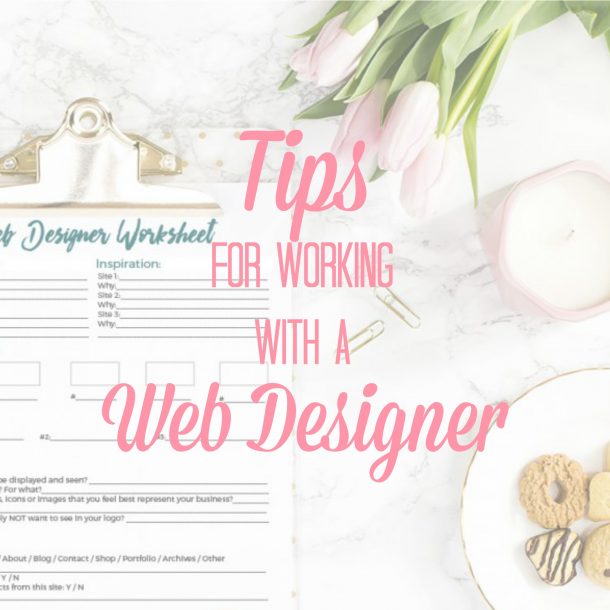 Tips for Working with a Web Designer
If you're going to work with a web designer to build your dream website, you'll need to do a little bit of homework before you start. Why? The more information you can give your designer up front, the more streamlined the process will be and the more likely you are to get exactly what you want.
If a web designer's not in your budget right now and you're looking to DIY your way to an awesome blog, taking the time to plan before you dig in will definitely help you as well, so keep reading.
Read the full post here: Tips for Working with a Web Designer