This post may contain affiliate links which may give us a commission at no additional cost to you. As an Amazon Associate we earn from qualifying purchases.
Why do bloggers quit? There are all sorts of reasons, but the truth of the matter is, with a little effort, there is almost no reason you should stop producing your blog. Today's featured blogger is ready to help you stick around for the rest of the ride because she has solutions for the top 3 reasons people quit blogging!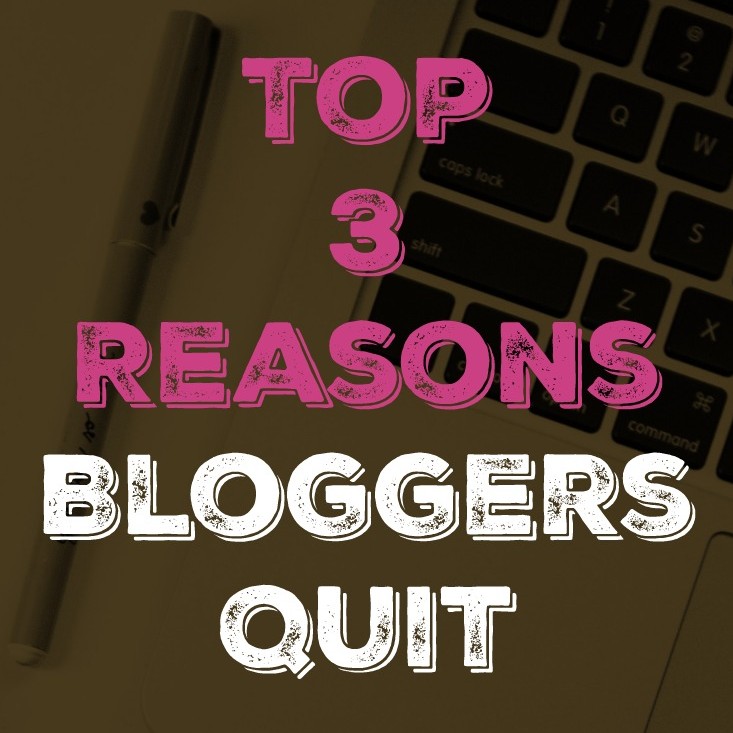 Top 3 Reasons Bloggers Quit
There are many reasons why a blogger might quit- I know that I have thought about it in the past. In the years that I have been blogging, I have thought about it many times BUT something kept pulling be back from that and giving me more reasons to keep going.
If you are someone out there that is thinking about quitting, I am here to tell you, there is a solution to keep it going and be successful.
Read the full post here: Top 3 Reasons Bloggers Quit