This post may contain affiliate links which may give us a commission at no additional cost to you. As an Amazon Associate we earn from qualifying purchases.
Food photography sounds like it would be the easiest part of being a food blogger – you snap a quick picture of the food you took so long to prepare. But in reality, taking a picture of a bowl of food and making it look appetizing (and pinnable) can be quite the challenge. Today's blogger has gathered some great tips to help you take a great photo of your plate whether its a phone pic of your meal out or a recipe you worked on all day!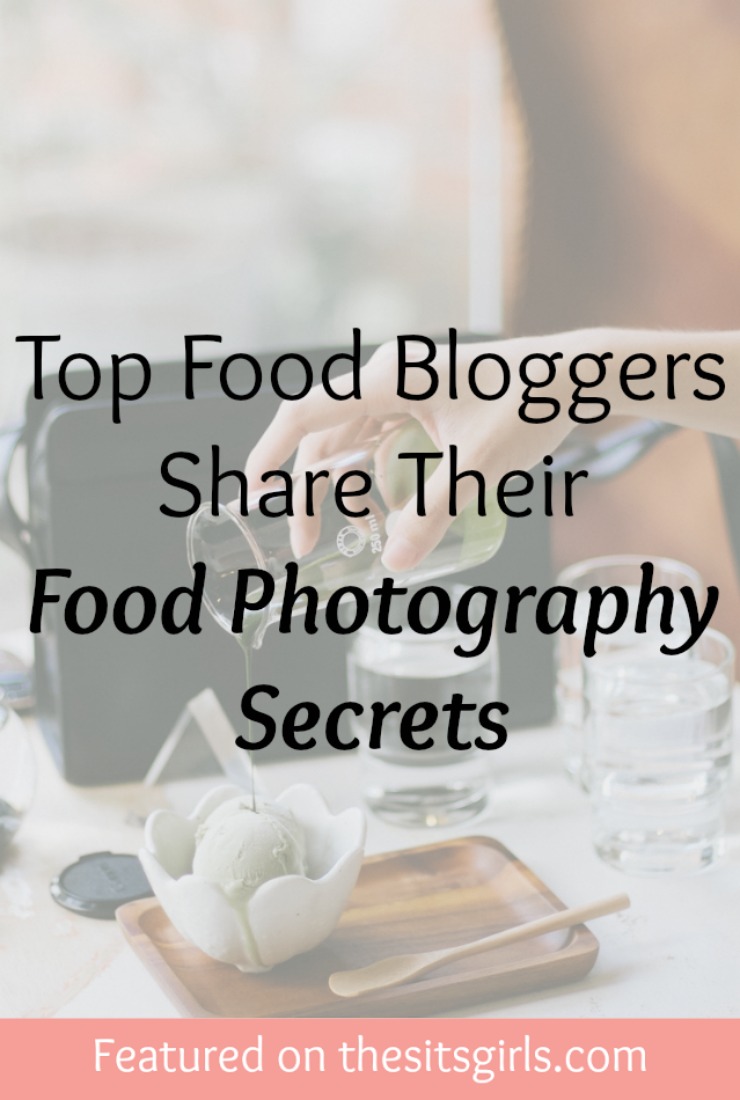 Top Food Bloggers Share Their Food Photography Secrets
There's no doubt about it…food photography can be a challenge. Good food photos rarely just happen. You have to consider the lighting, staging, editing…it can be daunting.
But if you're thinking about including recipes on your blog, or want to see your recipe posts pinned more often, you need to have great pinnable images. You can have the most wonderful recipe in the world, but without a good picture, it's not going to get shared.
Luckily, help is on the way! I asked some of my favorite food bloggers to share their best tips with you, and I've added a few of my own that I've learned during my own journey to improve my food photography. And the good news is…these are very do-able…you don't need an amazing camera (although certainly a good camera helps) or years of photography experience. You just need an open mind and a willingness to try some new ideas!
Whether you're looking to feel more comfortable posting recipes on your blog, increase the number of pins your recipes get, create a family cookbook, or just improve your food photos that you post on Facebook and Instagram, these tips will help you take your food photography skills to a new level!
Read the full post here: Top Food Bloggers Share Their Food Photography Secrets