This post may contain affiliate links which may give us a commission at no additional cost to you. As an Amazon Associate we earn from qualifying purchases.
Do you assign blog categories to each post? Besides giving you a little more organization, it makes it easy for your readers, old and new alike, to find posts they like in categories that interest them. Today's blogger has some great thoughts about assigning categories to each of your posts.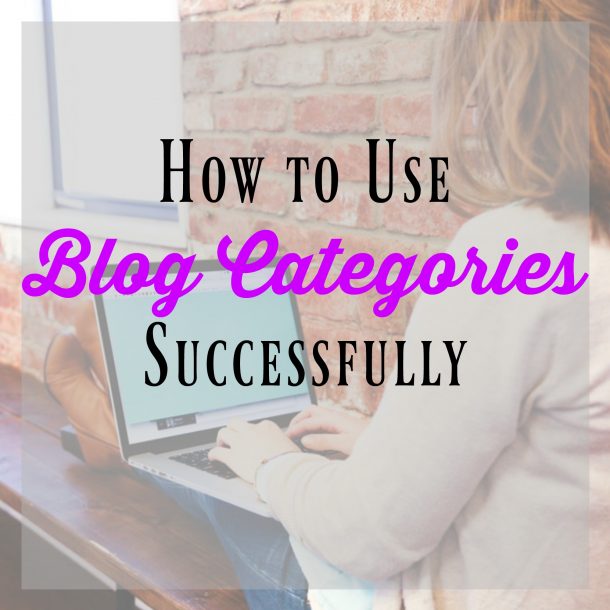 How to Use Blog Categories Successfully
Our first goal as bloggers is to get people to our blog to read our posts. If you don't have readers there is no point to your blog. Our second goal is to keep the readers reading. One way to do that is by giving your readers an easy way to find other posts that you have written. You can do that by adding plugins that show other posts, or by adding links to sneeze pages, but a very simple way to do this is by giving them categories to look in.
Why use Blog Categories?
Categories to a blog are like a table of contents to a book. They are there to help a reader easily find information. They also tell a reader what your blog is about. Once you have written your elevator pitch it's a good idea to then look at your categories to see if they compliment the purpose of your blog. If they don't then you probably want to update them. This actually happened to me. When I refocused on what the purpose of my blog was I found that my categories were all over the pace and weren't helpful to my readers. Now when someone visits Rock-A-Bye Parents they can look at my categories and get a good feel about what information they're going to find there. Many of my category pages make it into my top 10 most visited pages every day, so you can see that readers use them and you really want to have them.
Read the full post here: How to Use Blog Categories Successfully