This post may contain affiliate links which may give us a commission at no additional cost to you. As an Amazon Associate we earn from qualifying purchases.
Your blogging can be influenced by all areas of your life. From job to kids to hobbies, you've got life lessons coming at you all day, every day. If you pay attention you can learn quite a bit. Today's featured blogger applied principles from her experience in retail to her blog and she's sharing them with you today!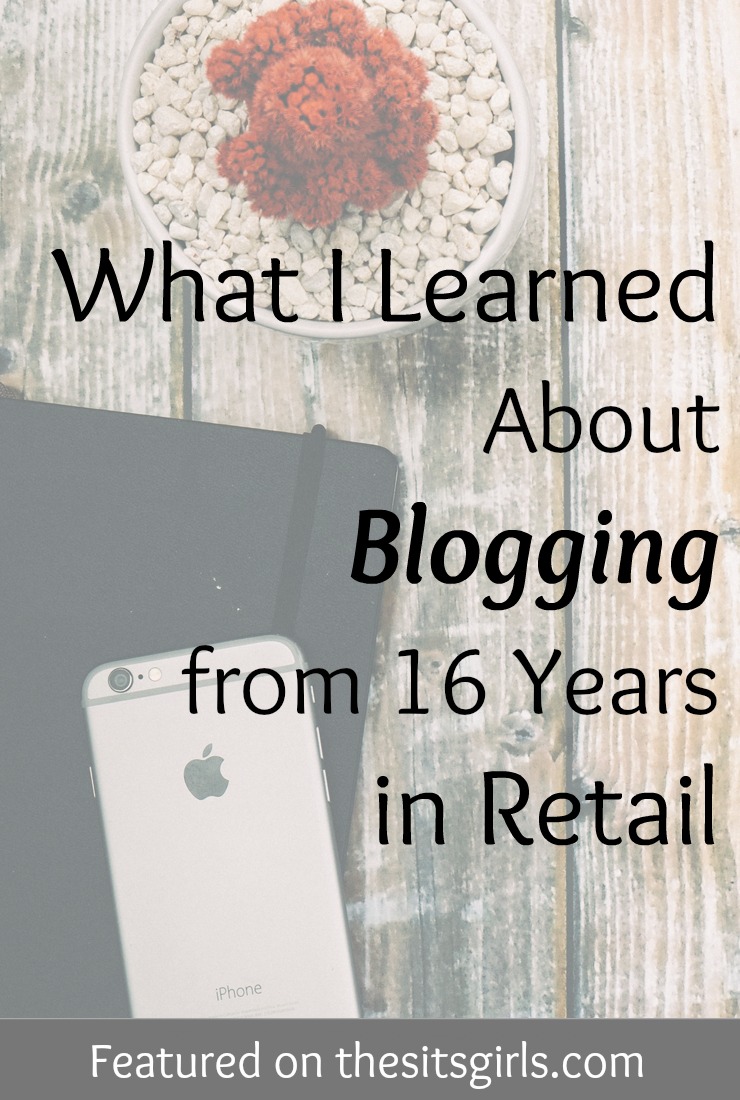 What I Learned About Blogging from 16 Years in Retail
Retail has taught me a lot about work, life, people. And now I'm learning to apply some retail principles to my blog! Really grabbing ahold of these retail concepts and using them in my day to day work improved my career, and now they're improving my blog. So, today I'm going to share four of those principles with you so that they can help you to grow your blog!
Read the full post here: What I Learned About Blogging from 16 Years in Retail