This post may contain affiliate links which may give us a commission at no additional cost to you. As an Amazon Associate we earn from qualifying purchases.
Are you thinking about running a giveaway on your blog? Giveaways are fun for you and your readers but there are definitely some dos and don'ts. There are all sorts of guides out there telling you how you should run your giveaways but today's blogger has some great tips for what not to do.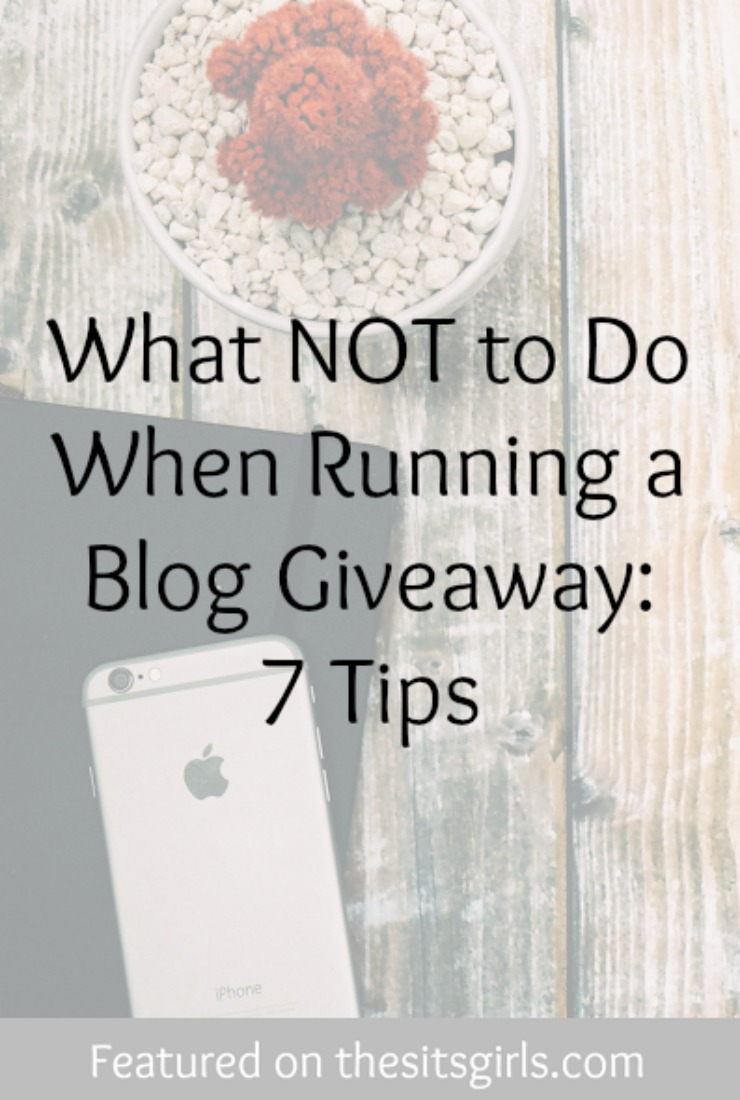 What NOT to Do When Running a Blog Giveaway: 7 Tips
I enter, host and sponsor many blog giveaways. Personally I enjoy using rafflecopter, as both a blogger and entrant. It is easy to use and the basic version is free for the blogger. I am not overly experienced in other types of tools for hosting giveaways, but most of these points will still apply.
I might be being totally picky, but there are some things that I really don't like to find when entering or sponsoring a giveaway.
Read the full post here: What NOT to Do When Running a Blog Giveaway: 7 Tips