This post may contain affiliate links which may give us a commission at no additional cost to you. As an Amazon Associate we earn from qualifying purchases.
Have you ever attended (or hosted) a Twitter party? It's basically a virtual party you can attend by tracking the correct hashtag. Today's blogger dove right into her first party and realized quickly she wasn't 100% sure what was going on. Now she's put together some great information to help you get the most out of parties on Twitter!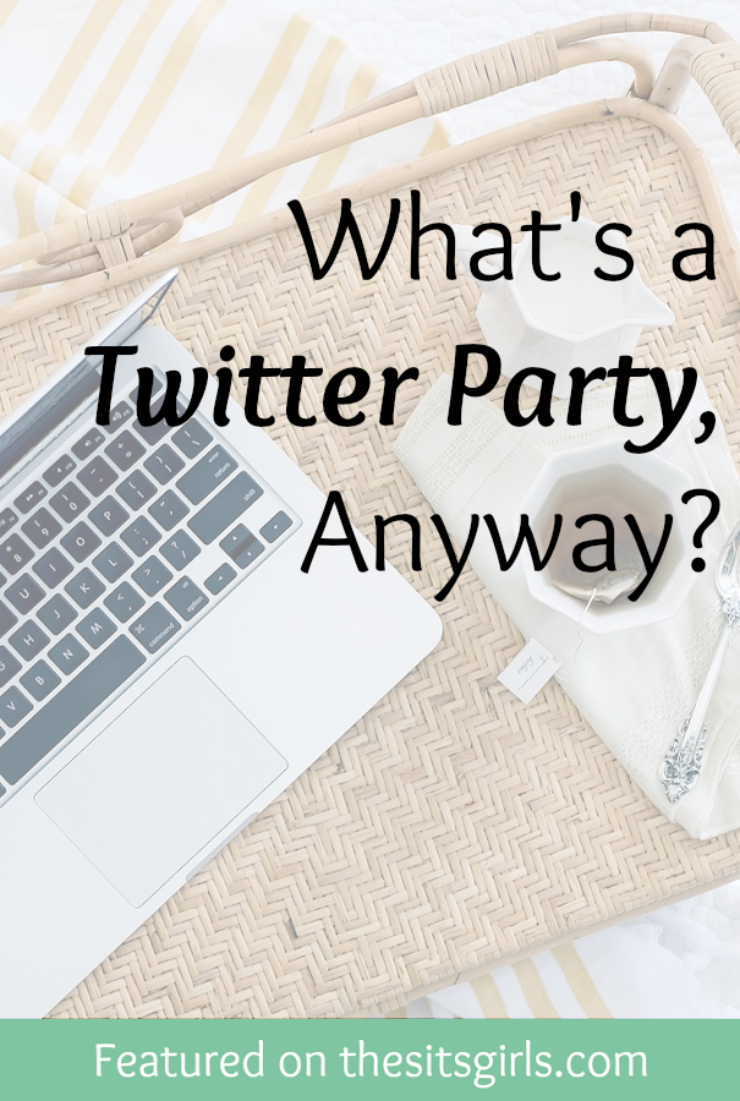 What's a Twitter Party, Anyway?
I am planning on attending my first conference in February, put on by the SITS girls, and even though I'm not really an introvert, I admit I'm a little nervous about putting myself out there. However, when I'm behind the safety of my laptop screen, I have NO problem voicing an opinion on a topic or jumping into a conversation that didn't include me to begin with. It was then I realized the absurdity of Twitter parties. We do things at Twitter parties that we would NEVER do in real life! The images started to flood my mind, and since I can't figure out a way to share them with you visually (it would make for an awesome skit, but I don't have a room full of blogging friends handy), I will do my best to paint a picture with words.
If a Twitter party was real…
Read the full post here: What's a Twitter Party, Anyway?