This post may contain affiliate links which may give us a commission at no additional cost to you. As an Amazon Associate we earn from qualifying purchases.
Your desk is your command center and it should be equipped with the right tools and ready for all that you need. Some items might be specific to you but there are a lot of items that can be helpful to me and you! Today's blogger has decided what her three favorite command center products are and she's sharing them with you today!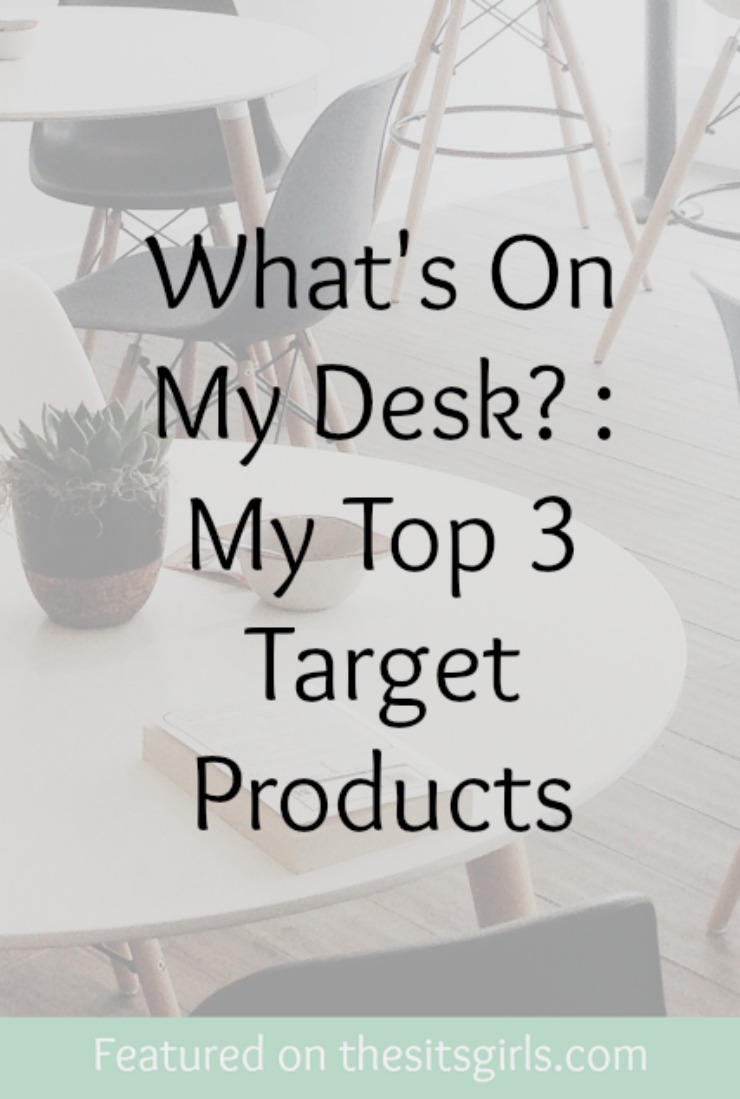 What's On My Desk: My Top 3 Target Products
My desk is a mess. Seriously, you'll have to just imagine what happens when a blizzard meets a tsunami who brought his brother typhoon to the fight. Since my workspace is messier that the Kardashians, I'm not showing a photo here. Nope.
That said, there are certain things that live there no matter what else might come and go. Some things are coffee stained while others have ink all over them from an exploding sharpie. And all my pens are tipped in blue in because a generic brand pen leaked. It's not a pretty sight.
Read the full post here: What's On My Desk: My Top 3 Target Products