Have you ever thought about blogging like college? No, really. Think about it. Even if you read all about it and have all the right supplies, you don't really know what you're getting into until you get into it. Today's blogger believes blogging shares a lot in common with college, and like college, the rewards can be immensely great!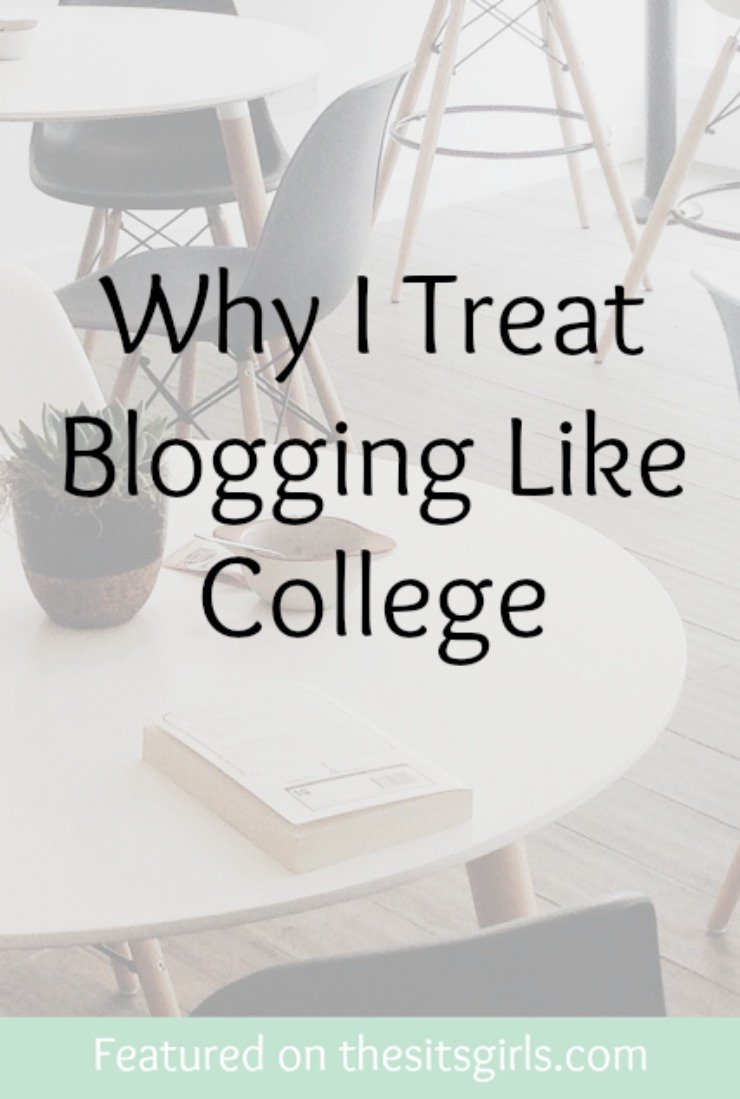 Why I Treat Blogging Like College
Blogging has some really steep learning curves in the beginning. Like Everest Steep.
Depending on our skill level the whole darn idea can be pretty intimidating. But the rewards can be soooo sweet.
There is no amount of research that can prepare you for the real thing. I know because I tried. There were months involved in my quest to try to conquer just the right formula to start the perfect, successful blog right out of the gate. All you veteran bloggers laugh here!!! Because that is some seriously funny stuff.
Bloggers all too often, compare themselves to others who are much farther along in their journey.
I repeat, no amount of research can compare to doing it.
Read the full post here: Why I Treat Blogging Like College