This post may contain affiliate links which may give us a commission at no additional cost to you. As an Amazon Associate we earn from qualifying purchases.
When you're blogging, it's easy to fall into the trap of comparing yourself to other bloggers. How long has she been writing? How many page views does she get? How many followers does she have? Today's blogger fell right into that and is here to tell you how you can keep your joy intact!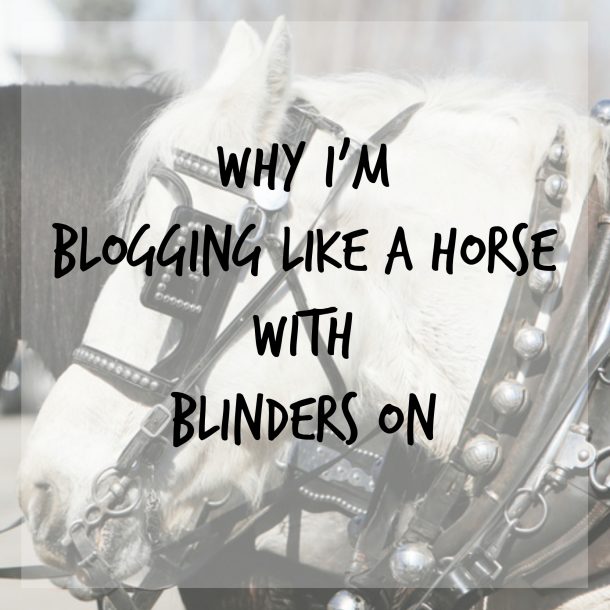 Why I'm Blogging Like A Horse With Blinders On
It happened to me. I've read about it happening to other bloggers because they were brave enough to write about it.
Instead of celebrating someone else's recent success, I felt badly about myself and where I am on my blogging journey.
It happened over and over and over again last week. A blogger I admire signed an ebook deal. Another wrote a post that went viral. I learned that a friend who's only been blogging for a few months has upwards of 5,000 page views a day, which is more than I get in a month. I joined a few new social networks, found my friends, and realized I have a lot of work to do to "catch up." It seemed as though the more time I was online in the blogging community, the unhappier I became.
I needed to get to the root of why something I loved was causing so much upheaval in my world. It only took a few seconds to figure it out…
Read the full post here: Why I'm Blogging Like A Horse With Blinders On