This post may contain affiliate links which may give us a commission at no additional cost to you. As an Amazon Associate we earn from qualifying purchases.
It's time to install some WordPress updates and – uh oh! Something is not quite right! Maybe some plugins are not working, or you are getting error messages, but regardless, a panic sets in as you try to figure out what went wrong and how you can fix it. Today's blogger has gone through that situation and came out alive and on the other side and she's here to share her go-to fix.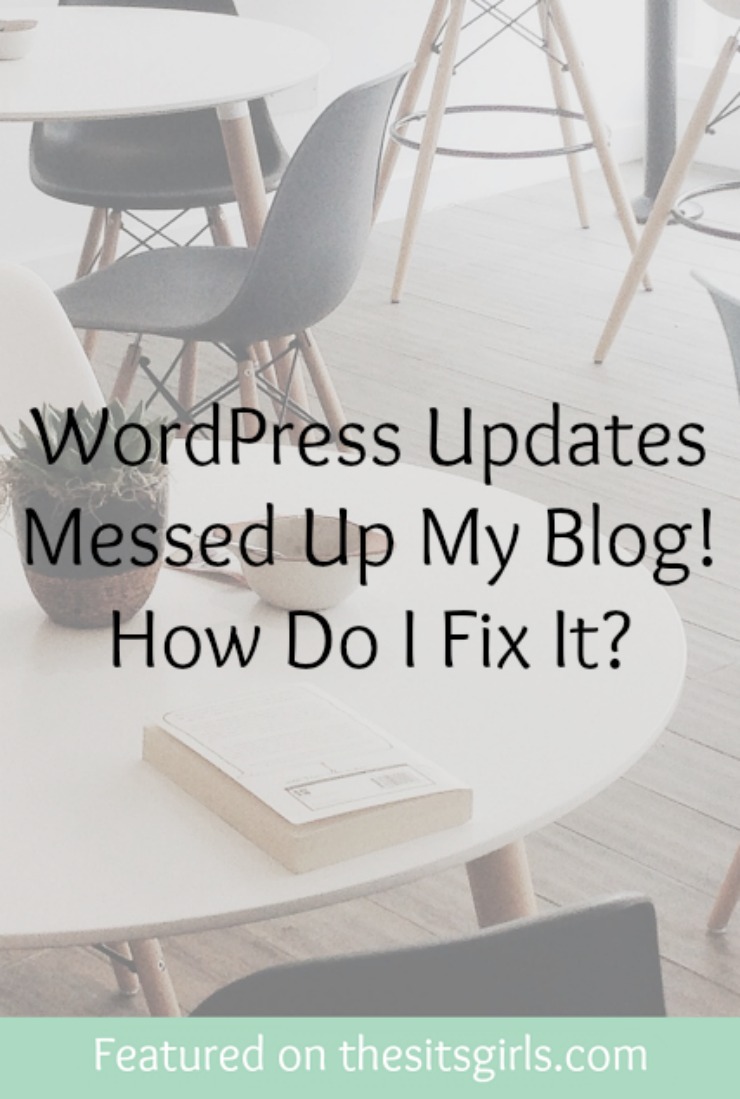 WordPress Updates Messed Up My Blog! How Do I Fix It?
When a recent WordPress update came out, many bloggers experienced "messed up" themes, plugins that didn't work, error messages, and all-around panic. On my own site, I had issues. One of my plugins was adding some funky inkblot-looking weirdness to my sidebar.
So what do you do when WordPress updates mess up your blog?
95% of the time, there is a simple fix for WordPress update issues. I have two "go-to fixes that I will share with you below and a few "best practices" to implement before you attempt to fix your blog.
Read the full post here: WordPress Updates Messed Up My Blog! How Do I Fix It?