This post may contain affiliate links which may give us a commission at no additional cost to you. As an Amazon Associate we earn from qualifying purchases.
Some people avoid Squarespace because they believe they can't get quality SEO. What they don't know is that you can get comparable SEO results with a little bit of effort. Today's blogger has figured out how to get great SEO results and she's got some tips for you while busting a few myths along the way!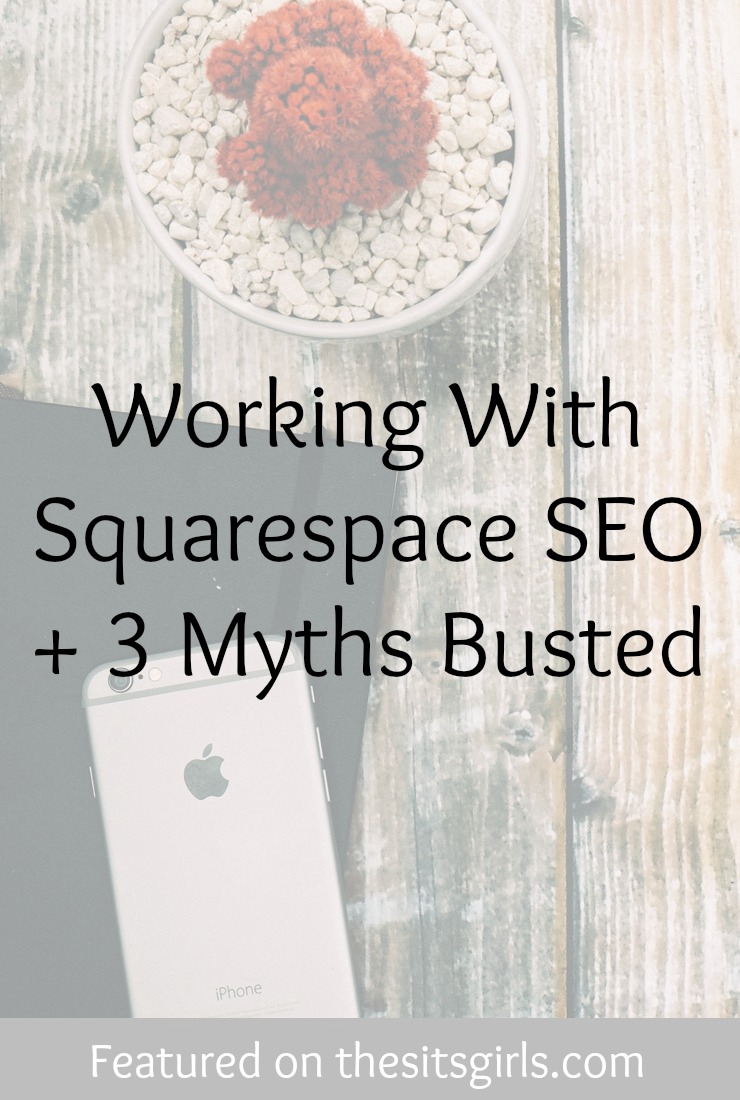 Working With Squarespace SEO + 3 Myths Busted
It's a pretty common myth that I have seen floating around in the few Facebook groups I participate in that you can't get quality SEO on Squarespace. It's also one of those things I used to see posted here and there and jump on to correct the OP. Then I gave up my quest to educate everyone who shared this myth. Why? Because it wasn't worth the energy I was expending. It just isn't possible for me to show everyone in a FB group just how its SEO really does work.
I also realized that part of the problem with convincing these people that you can get results using the built in SEO Squarespace provides (and that you can easily hack for even better results) is that they want something neat and easy, packaged and perfect. In short, they just don't want to put in the work to get the results.
So today I thought I would take a minute to show you the wonderous glory that is Squarespace SEO and show you how easy it actually is to achieve the same results as if you were using the popular WordPress plugins.
Read the full post here: Working With Squarespace SEO + 3 Myths Busted