What is the biggest mistake you could be making when writing a blog post? There are little missteps that can happen along the way but there is a not-so-little something you might be doing that is can be standing in the way of your success. This blogger shares that mistake with you along with some great tips for avoiding it in the first place!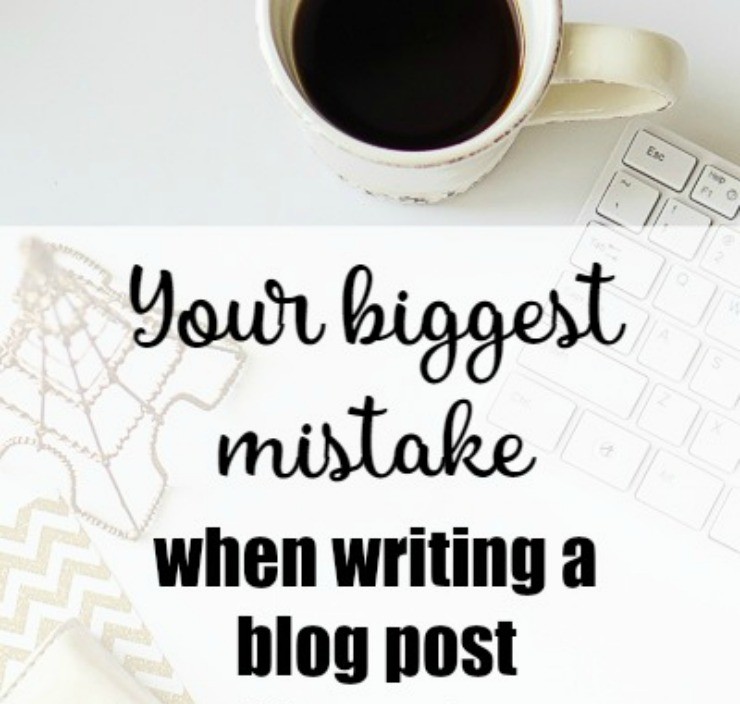 Your Biggest Mistake When Writing A Blog Post
Starting off with your blog, you don't know who you're writing to. Sometimes it can feel like your blog is your personal journal and you can just let it all out, since no one is probably reading it anyway. BUT, that may be one of the worst mistakes you could be making when writing your blog posts. You need to know who you are writing to and WHY they are reading your post.
The Difference Between a Journal and a Blog
If you just want to let out all your feelings, then you might want to write in a personal journal or a diary instead. No need to set up a blog and worry about privacy settings, branding and social media since it's just all about you, you, you. How is a blog different? A blog is something you are writing TO someone else. They are reading your words, thoughts and feelings for a reason – and that reason is all their own. It really has nothing to do with you, besides finding someone who can help them with their problems.
Read the full post here: Your Biggest Mistake When Writing A Blog Post