This post may contain affiliate links which may give us a commission at no additional cost to you. As an Amazon Associate we earn from qualifying purchases.
Your blog speed matters and there are a few easy steps you can take to improve it. With improved speed, you're less likely to lose potential readers who click away before they've had the opportunity to see your content because of a slow loading process. Today's blogger is ready to share some great tips for making sure your page runs quickly and smoothly.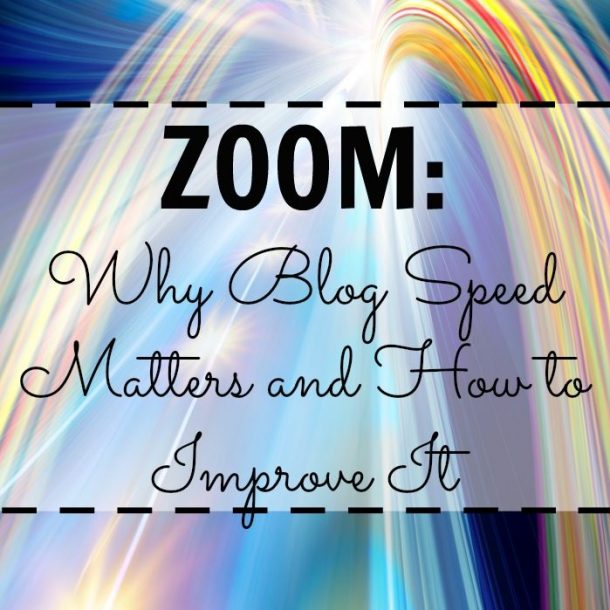 Zoom: Why Blog Speed Matters and How to Improve It
Back in my teens, I could read a book while checking email. We had dial-up Internet, so I'd sit at the computer with a novel and finish a page or two while waiting for each email to load. Now, we are used to accessing the online world as the click of a mouse. Readers won't sit around waiting for your blog to load; if it's too slow, they'll click on to another site. Here are my tips for improving your blog speed.
Read the full post here: Zoom: Why Blog Speed Matters and How to Improve It