This post may contain affiliate links which may give us a commission at no additional cost to you. As an Amazon Associate we earn from qualifying purchases.
Most of us don't always have the luxury of sitting at the computer to blog. We all lead very busy lives and sometimes you have to make the most of your time, even if that means blogging while in the school pick up line or while waiting at the doctors. Blogging on the go is a way a life for most of us and these 10 apps will help make blogging on the go a little easier.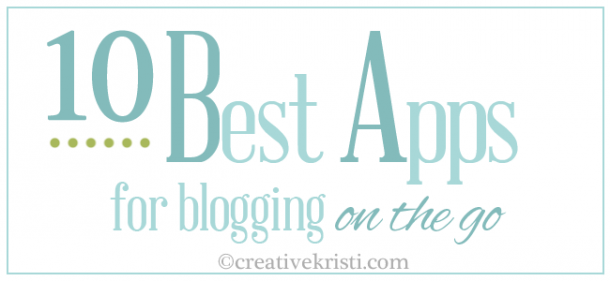 10 Best Apps for Blogging On The Go
As our lives become increasingly more mobile & fast paced sometimes blogging can seem to be harder & harder to keep up. While I am a big advocate of some unplugged time & usually take my unplugged time when I'm out doing errands or school drop offs, I do have times that I have to do things from my phone. These apps are the ones I use the most to enhance my blogging. Most are free or have a free lite versions!
Read the Full Post Here: 10 Best Apps for Blogging On the Go