This post may contain affiliate links which may give us a commission at no additional cost to you. As an Amazon Associate we earn from qualifying purchases.
You know you'll want to provide your readers and sponsors with the best press trip coverage possible whether you've been invited on your fourth trip or are awaiting your first invitation. From remembering extra charged camera batteries to checking on publishing dates, this blogger has you covered. Get your bags packed because she's sharing 10 secrets for great press trip coverage!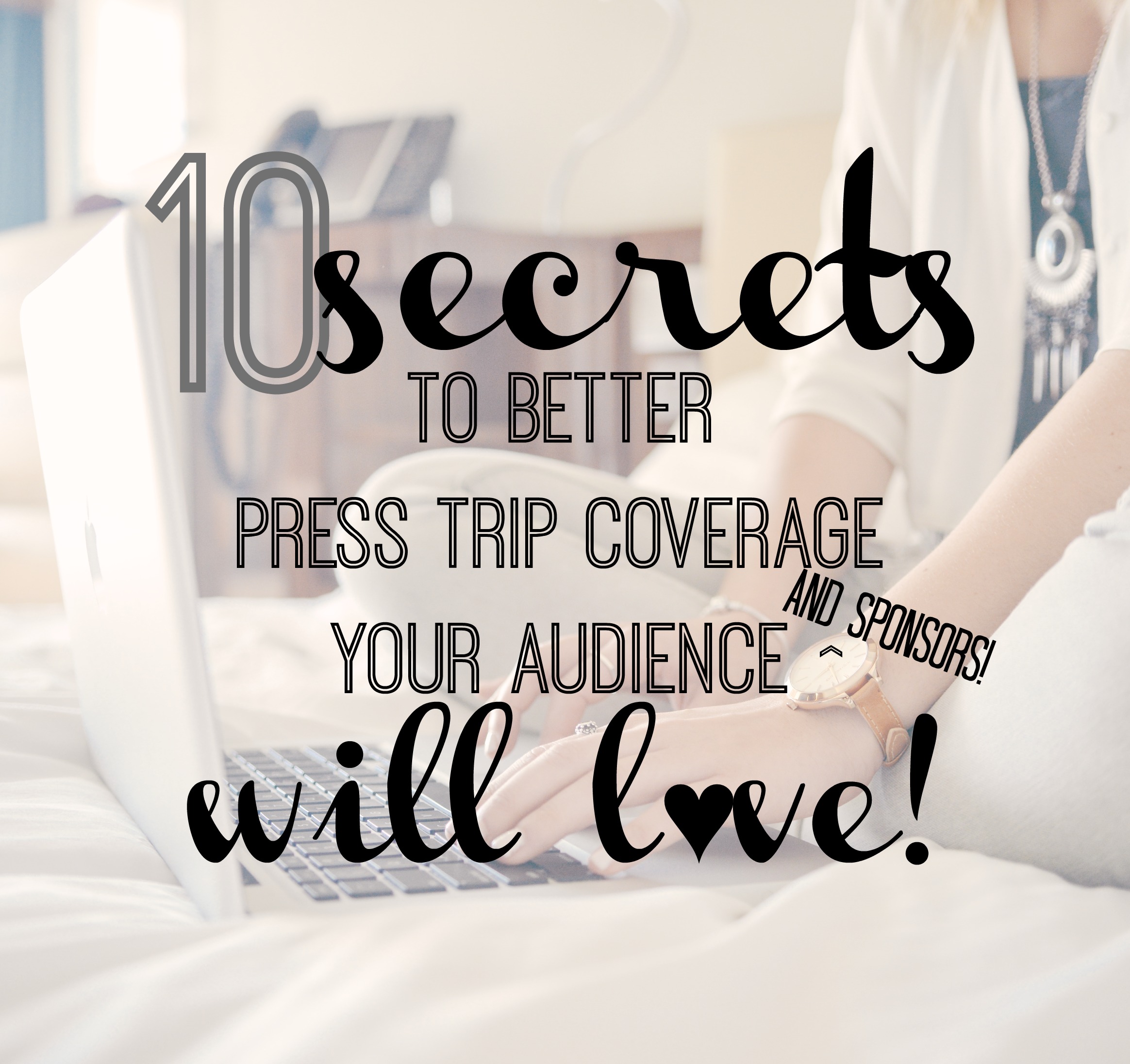 10 Secrets to Better Press Trip Coverage Your Audience (and Sponsors) Will Love
You know you've "made it" when you get invited on a press trip. You've worked hard to grow your audience, agonized over every word you publish, and analyzed your Pinterest traffic to death, so when the PR's come knocking, you enjoy a fist-pumpingly satisfying "Hell Yes!" moment to yourself before rushing out to tell your friends and family that your hard work is finally paying off.
And while you're super excited for your pending travels (and we're all happy for you, trust me), here's something to ponder — if you plan on posting about your experience, what will your readers get out of it?
Read the full post here: 10 Secrets to Better Press Trip Coverage Your Audience (and Sponsors) Will Love